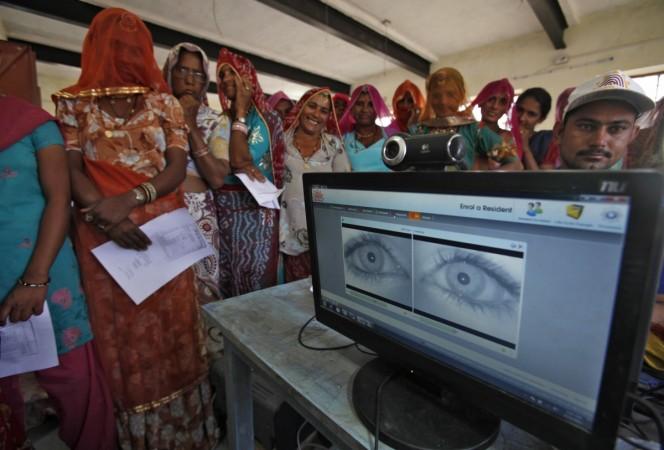 A survey of rural women in Uttar Pradesh, Indias largest state, has shown the rising spiral of their aspirations -- 56 per cent want to work, 67 per cent want to study further, at least five per cent visit a beauty parlour regularly, and at least 10 per cent watch the news on television.
The survey of 5,000 women -- one of the largest ever of rural women in the state -- was carried out across 25 of its 75 districts by Gaon Connection, a rural media platform. The margin of error was 1.39 per cent at 95 per cent of confidence level.
While the survey indicates the rising ambitions of rural women and their desire to change their lives for the better, severe challenges remain.
Some 67 per cent say they have to take permission from their husband or father before stepping out of their homes. Another 15 per cent said they could leave homes but only when accompanied by someone. And if you thought dowry was going away, think again: 81 per cent said they know their parents will have to pay a dowry at the time of their wedding.
The research was quantitative in nature. Data collection happened across 350 of the state's 820 blocks (administrative units) over 25 days through a questionnaire, said Ankita Tiwari of the Gaon Connection Insight Team, who conducted the survey.
The women were aged between 15 and 45.
Despite the restrictions around leaving home alone, About 50 per cent of women know how to ride a bicycle. Another six per cent said they were either learning to ride or wanted to.
Of the women surveyed, 47 per cent said they had visited a beauty parlour at least once in their lifetime; about five per cent said they go to a parlour regularly. Beauty parlours are mushrooming in rural India, and going there serves the desire to look beautiful but also symbolises growing independence in a conservative society.
"The main purpose of our study was to collect information on aspirations, freedom, and awareness levels regarding career choices, sanitation, and television viewing habits of rural women in Uttar Pradesh," Tiwari said.
Some 73 per cent women watch television in rural Uttar Pradesh. Of these, 39 per cent watch it at dinner time or at their leisure in the evening and more than 40 per cent watch TV serials. But an unexpected finding was that one in 10 women watch TV for the news.
At least 80 per cent rural women were concerned about the financial condition of their household. When asked what they were satisfied with the most, out of the four -- financial condition, social status, health and family life -- the maximum of 42 per cent said they were satisfied with their family life.
Among married women, 80 per cent said that their parents gave dowry at the time of their marriage, and 81 per cent of unmarried girls said they knew their parents would have to pay a dowry to get their daughters married.
Uttar Pradesh is one of the key states falling behind in the targets for the Swachh Bharat Mission, one of the key programmes of Prime Minister Narendra Modi. The Gaon Connection survey showed that awareness around cleanliness had increased. Around 79 per cent of respondents said they wash their hands with soap after defecation.
Some 53 per cent of the respondents said that they used soap for washing their hands before taking their meals, while 41 per cent mentioned that they use only water. About 2/3rd of the women surveyed said that they used toilets for defecation.
However, these two responses were shrugged off by the surveyors as it seemed influenced by factors such as self and social esteem, family pressure and embarrassment in front of the surveyor.
But "it shows that the rural women are aware of the importance of washing their hands", said Tiwari of the Gaon Connection Insight Team.