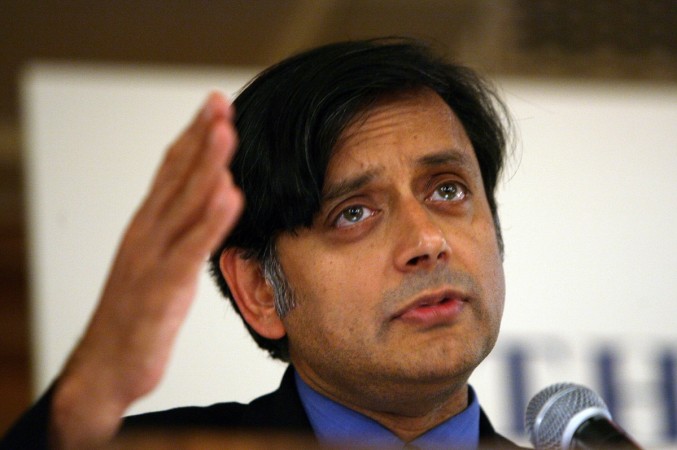 Congress leader Shashi Tharoor on Wednesday said that the Director General Military Operations (DGMO) Lieutenant General Ranbir Singh's statement that surgical strikes were carried out across the Line of Control is the truth for him and that it is pointless arguing over the matter.
"I personally have never doubted the word of our military and to my mind when the Director General Military Operations (DGMO) says something for me, it is the truth. I don't need to argue about that," Tharoor said.
Politicians including Delhi Chief Minister Arvind Kejriwal and Congress leader Digvijay Singh had demanded proof of the surgical strikes conducted by the Army.
Tharoor added that the Army could "provide the coordinates of the places or some of the places that we struck because obviously the Pakistani know where they were hit, so we are not providing information that they don't have" thereby serving the purpose without risking national security.
"Whereas releasing videos could reveal things we don't want to reveal to the enemy, including our modus operandi, equipment carried out by our soldiers as these things can make us compromise on our national security," he said adding that the Army should decide what information should be released to the public and that not much should be revealed to Pakistan either.
Minister of State for Home Affairs Hansraj Ahir had said that the Army submitted video footage of the strikes to the government according to the procedure.
"The laid down procedure has been followed. The DGMO briefed about the surgical strikes. It was not the Defence Minister nor the Prime Minister and not the Home Minister. It was the DGMO, who briefed the media," he told reporters.
Mumbai Congress chief Sanjay Nirupam had described the surgical strikes as "fake" while Kejriwal had asked the Narendra Modi-led government to provide evidence of the strikes in response to Pakistan's propaganda against the operation.
However, the government lashed out at the opposition for questioning the morale of the armed forces by demanding proof of the strikes.