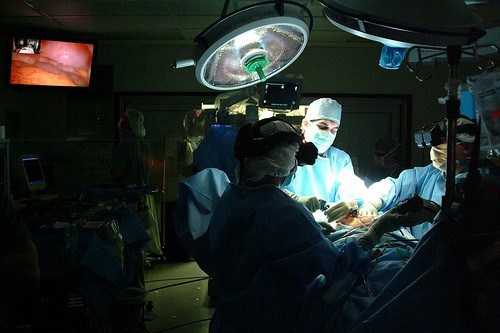 According to a new study, the risk of mortality from a surgery is highest if the operation is conducted in the afternoons, on weekends or in the month of February.
The study was conducted by researchers at University Medicine Berlin, Germany who found that the risk of hospital deaths is linked to variable time, week and month cycles.
For the study, researchers examined the daily, weekly and seasonal variability of patients' deaths after undergoing a surgery. They collected the data of patients who were operated between 2006 and 2011.
The data of more than 218,758 patients revealed that the risk of mortality varied over the period of day, on various weekdays and months.
It was observed that a surgery conducted on afternoons increased the death risk by 21 percent as compared to surgery that was conducted at morning or any other time in the day.
Again, there was a 22 percent increase in the risk of deaths in weekends, compared to a weekday surgery. Also, February showed the highest risk of death with 16 percent, when compared to the other months of the year.
The researchers, however, plan to investigate the data further and find the reason behind the variations.
"Several factors may have influenced this outcome. For example, it may be that standard of care differs throughout the day and between weekdays and weekends. Although we controlled for risk factors including emergency surgery in our study, it may very well be that the patients treated in the afternoon and on the weekends were more severely ill. We need more data to draw conclusions regarding seasonal variation in postoperative outcome," the authors told the European Society of Anaesthesiology.
"Despite having an accredited quality management system in place in our hospitals, as well as having the European Society of Anaesthesiology's Helsinki Declaration of Patient Safety in Anaesthesiology implemented, this study shows that we should seek to further improve patient safety," Science Daily quoted the authors.
Another recent analysis that involved data from 55 million people found that patients admitted to hospitals during weekends are at an increased risk of death than those admitted on the weekdays.
Again a study presented at The Heart Failure Congress in 2013, reveals that mortality and length of hospital stay for heart attack patients are the highest if admitted during the night, in January and on Friday.