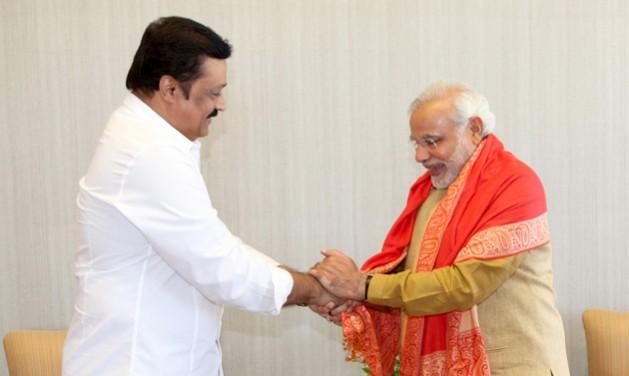 When entertainment meets politics , it is certain to create a buzz.
The latest news after BJP president Amit Shah's Kerala visit is that the ruling party might woo some of the Malayalam actors to join politics. Guru Nair, the former office bearer of Congress in Maharashtra and who has recently joined the Narendra Modi led party, will help rope in the actors.
Reportedly, Malayalam actors Lalu Alex and Suresh Gopi have been approached by Nair.
"I have spoken to Alex and am trying to reach a leading actress. I have also informed the state BJP leaders about this and they have given the green signal," said Nair, according to IANS.
"I told Nair that during the Lok Sabha election campaign, Prime Minister Narendra Modi had promised many things and if he is able to do 50 percent of what he has said, I will salute him," Lalu Alex said.