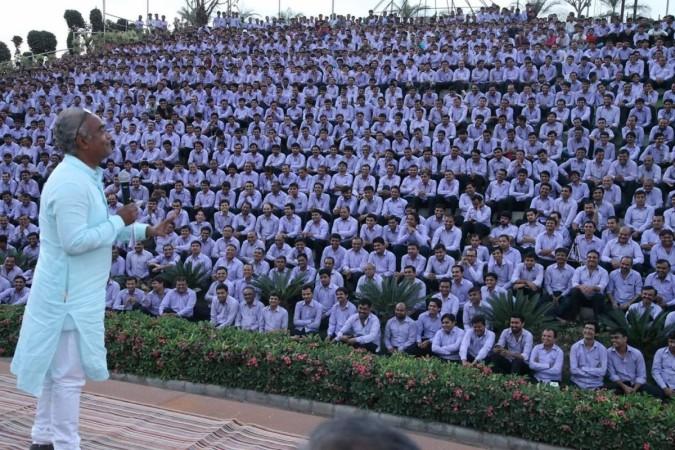 A Surat-based diamond firm, Shri Hari Krishna Exports, will give 600 cars to its employees on Thursday as Diwali bonus. Four employees, including a physically challenged female employee, will receive keys of their new cars from Prime Minister Narendra Modi.
The ceremony - Skill India Incentive Ceremony - will be held at the company's headquarters in Varachha to encourage the diamond polishers to work harder.
"This year we have shortlisted 1,500 diamond polishers working in our company who performed well adding to the growth of the company, of which 600 have opted for cars while 900 will be given fixed deposit certificates. This is an effort to motivate them to perform even better in the future," said Savji Dholakia, the chairman of the firm.
The employees to be greeted by PM Modi left for Delhi on Wednesday. "For the first time, employees will receive car keys and bank certificates from the hands of PM. PM will also address the employees of Hari Krishna through video conferencing," added Dholakia.
Sources have said that the diamond polishers will receive Maruti Suzuki Alto and Maruti Suzuki Celerio cars. Dholakia claimed that the company has been giving such gifts to employees for the last four years. So far, about 4,000 of the 5,500 employees have received such gifts as part of the company's annual bonus programme for meritorious staff.
Dholakia believes that rewards would encourage his employees to perform better. The company has so far gifted 300 flats to diamond polishers. The same number of flats is under construction for the employees, a company official said.
According to the firm's officials, the company will be paying incentives of Rs 50 crore to the workers this year. Kajal Sorathia, 22, a disabled diamond planner, is among four employees who will meet PM on Thursday. "I am super excited to meet the PM and accept my car's key from him," she said.