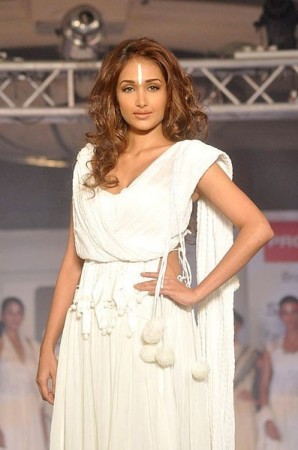 Aspiring actor Suraj Pancholi, who was arrested in connection with the suicide of young starlet Jiah Khan, said that he still loves her and is not bothered if his name is associated with her.
In an exclusive interview with a leading daily Suraj, son of celebrity couple Aditya Pancholi and Zarina Wahab, opened up about his relationship with the late actress.
Speaking for the first time about his affair with Jiah, the 22-year-old actor said he first met her through Facebook 10 months ago. According to him, a few weeks after their meetings Jiah texted him saying her hands were bleeding and if he could come help her. He immediately informed her mother Rabiya Khan, who at that time was in London and promised to come to India in two months. But it took her four months to show up. During their conversation, Rabiya also asked him to take care of Jiah in the meantime.
Suraj and Jiah eventually fell in love with each other. "She would tell me how she was depressed due to not getting work, her relationship with her family not being good, the fact that her father had disowned her and that she supported herself. She told me about her getting abused by her former boyfriends and how an older man had raped her when she was 14 in London and how at one point in her life, she would get only one meal a day. I fell even more for her. She just needed more love from her family and respect from people around. I could not fulfil all of that, though I did more than a 21-year-old could. She would cry every night. She could never be alone after she met me and would come to my house often," Suraj told The Times of India.
Suraj also said their relationship was often in trouble as she did not trust him. Speaking about the abortion that Jiah underwent during their affair, Suraj said, "One day she told me, 'Suraj, I am not getting my periods. Can we go to a doctor?' We went to this doctor, who gave her a pill saying she would get it. We went back home and everything was normal. When the police asked her family doctor if I was there at the time of abortion, they denied it. The police asked me and I said, 'Sir, we had a physical relationship. She did not tell me about her pregnancy. If it can be proven that it was mine, I will accept it otherwise it is not mine as I can't say."
Suraj went on to say that he misses Jiah and still loves her.
More than a month after her death on 2 June, Suraj is now gearing up for his film debut in Subhash Ghai's remake of Hero. The film is also said to feature Suneil Shetty's daughter Athiya in the female lead.