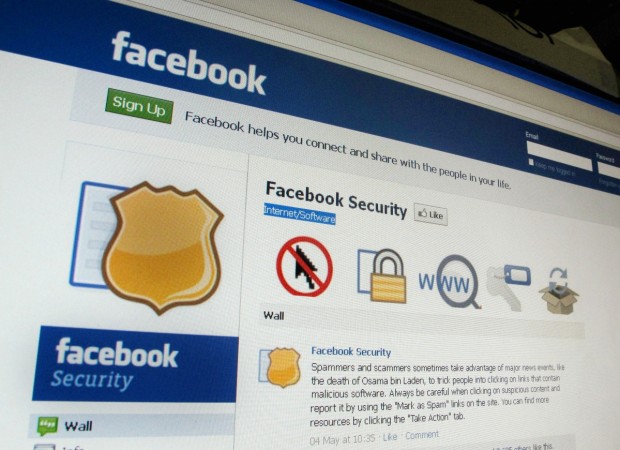 Declaring the controversial Section 66A of the Information Technology (IT) Act, 2000 unconstitutional on Tuesday, the Supreme Court of India has upheld the freedom of speech of social media users.
The apex court judges declared the verdict – after hearing a PIL filed against the law following several arrests using the controversial section – that the law is vague as "what may be offensive to a person, may not be offensive to others," The Hindu reported.
"Section 66-A of the IT Act is struck down in its entirety. There is no nexus between public order and discussion or causing annoyance by dissemination of information. Curbs under Section 66A of the IT Act infringes on the public right to know," said the apex court bench comprising Justice J. Chelameswar and Justice Rohinton Fali Nariman, reports The Tribune.
The verdict comes days after a teenager was arrested for putting up an "objectionable" post in name of Uttar Pradesh MLA Azam Khan's name. Prior to that, two girls were arrested for a post condemning the Mumbai shutdown to mourn the death of Shiv Sena founder Bal Thackeray.
Twitterati happy with the judgement
#sec66a A journey that began in 2013 now comes to a close! Feeling happy and fulfilled! Congratulations to all petitioners and Indians!

— Rajeev Chandrasekhar (@rajeev_mp) March 24, 2015
faith in democracy restored, #Sec66A IT Act.

— Abhijeet Mahavarkar (@Mahaverick) March 24, 2015
Thank you Supreme Court of India to do what the #UPA and @narendramodi government never wanted to. #Sec66A

— Shantanu Tushar Jha (@shantanutushar) March 24, 2015
I'm feeling very happy, we have got justice after 2 years.

Rinu Srinivasan (Palghar girl)
Happy Independence Day for Social Media Users.

Arshi Yasin
Glad to know that I live in a free country. No #Sec66A as SC strikes it down. Super happy. Go on, troll away.
Chetan Bhagat
Happy Independence day ver 2.0
Henrik Singh
On 26 February, the SC bench had reserved its judgement after the government contended that Section 66A of IT Act cannot be declared unconstitutional considering the possibility of its "abuse".
Although the Centre had made full efforts to defend the provision by bringing out its positive aspects, the SC Bench was not convinced with the usage of words to describe the offence. The Justices observed that the words such as "grossly offensive" and "of menacing character" used in the Act were vague and there was ample possibility that it can be misunderstood and abused.
Section 66 of the Act empowers the police to arrest any person for sending offensive messages through communication service or for "offensive" posts on social media platforms, including Facebook and Twitter and a maximum three-year jail term.
Here's Everything About Punishment for sending offensive messages through communication service, etc under Section 66A of IT Act:
Any person who sends, by means of a computer resource or a communication device,—
(a) any information that is grossly offensive or has menacing character; or
(b) any information which he knows to be false, but for the purpose of causing annoyance, inconvenience, danger, obstruction, insult, injury, criminal intimidation, enmity, hatred or ill will, persistently by making use of such computer resource or a communication device,
(c) any electronic mail or electronic mail message for the purpose of causing annoyance or inconvenience or to deceive or to mislead the addressee or recipient about the origin of such messages, shall be punishable with imprisonment for a term which may extend to three years and with fine.
Explanation.— For the purpose of this section, terms "electronic mail" and "electronic mail message" means a message or information created or transmitted or received on a computer, computer system, computer resource or communication device including attachments in text, images, audio, video and any other electronic record, which may be transmitted with the message.
(Source: The Centre for Internet and Society)