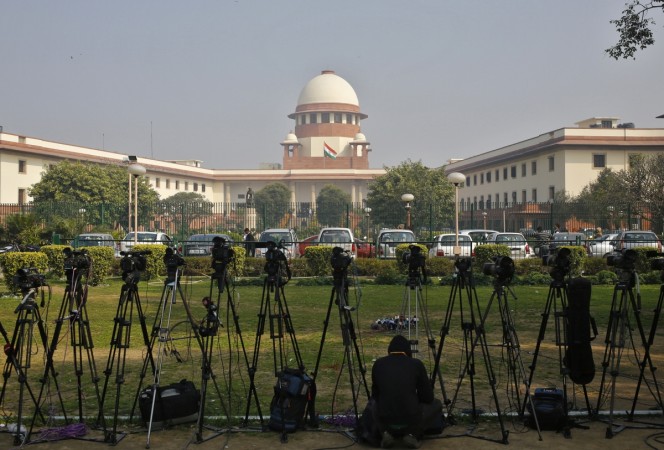 The Supreme Court of India on Tuesday decided not to entertain a plea seeking directions to the Maharashtra government on whether the local government should fully cut water supply to liquor companies in drought-hit areas of the state. The apex court said it would not interfere in policy decisions that may tantamount to taking over governance.
The Supreme Court told petitioner Sanjay Bhaskarrao Kale that an interim order passed by the Bombay High Court on the matter was sufficient and there was no need for interference by the apex court, PTI reported.
"Why are you coming against an interim order of the high court? The high court has already allowed 60 per cent, now what do you want? These are all policy decisions. There has to be a balance," a vacation bench comprising Justices P C Pant and D Y Chandrachud told the petitoner's counsel, the agency reported.
The Auranbagad bench of the Bombay High Court had passed an order on May 10 directing the Maharashtra government to restrict water supply to the liquor industry by 60 percent. The order was valid till June 27.
The petitoner's counsel said that given the severe drought in the region that has many liquor manufacturing companies, a complete ban on water supply has become essential.
The Maharashtra government in April had imposed 20 percent cut on water supply to breweries and distilleries in Aurangabad amid growing clamour to stop supply altogether in view of the water crisis in the region. The city has 11 liquor-manufacturing units and is also referred to as "the beer capital of Maharashtra."
Breweries and distilleries are located in the Waliunj industrial estate of Aurangabad and produce over 180 million litres of beer annually, according to a report by the Hindu.