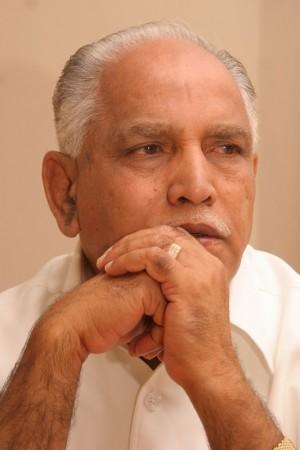 In a major setback to former Karnataka chief minister B S Yeddyurappa, the Supreme Court on Friday ordered a CBI probe into allegations against him based on the recommendations of the Central Empowered Committee (CEC).
In its final report, the Supreme Court-commissioned Central Empowered Committee, which was probing the allegations of illegal mining, nepotism and lands scams against Yeddyurappa, recommended the CBI probe.
The apex court ordered the CBI probe into all the allegations against Yeddyurappa as it observed legitimate evidence against him. Yeddyurappa has been charged with three counts of nepotism, favouring illegal mining and denotifying lands in and around Bangalore.
The CEC investigation into all three charges indicated possible involvement of Yeddyurappa and suggested the CBI probe, alleging him of misusing the chief minister's office and flaunting numerous rules and even committing massive irregularities to benefit his relatives.
Meanwhile, the SC panel also recommended a detailed CBI probe into the allegations of Yeddyurappa misusing his power to benefit a few mining companies. He has been charged with misuse of office as Chief Minister and Minister of Mining to favour Praveen Chandra, a promoter of a private mining firm.
Yeddyurappa was charged with nepotism as he allotted the lands in and around Bangalore in an arbitrary manner for monetary benefits to his kin. He received lots of flak from the opposition for denotifying lands favouring his two sons, son-in-law and allotment of land to her daughter.
On July 31, 2011, Yeddyurappa resigned after a Lokayukta report drafted by Justice Santosh Hedge on Bellary illegal mining pointed out his possible involvement that caused Rs 16,000 core loss to the state exchequer.
Ever since Yeddyurappa was forced to resign, he has been making several attempts to regain his Chief Minister post in Karnataka. However, the serious allegations against the former prevented the BJP Central leadership to give into his demands.
In a bid to regain his power, Yeddyurappa steered up an internal squabbling in the Karnataka unit of the BJP with the help of his loyal supporters, who claimed to be the majority in the assembly, sending shiver down the spine of party bosses.