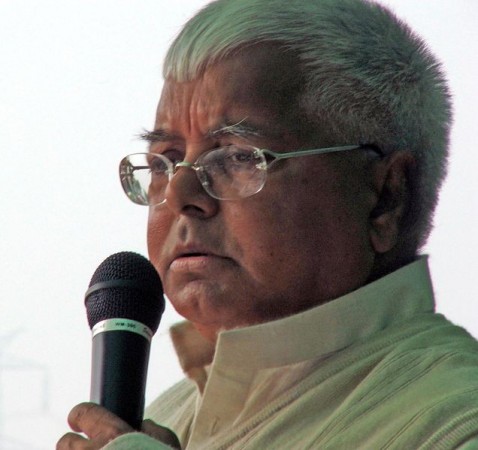 The Supreme Court of India on Friday granted bail to Rashtriya Janata Dal (RJD) founder Lalu Prasad Yadav who was convicted in the fodder scam case.
After serving his sentence for two months and 10 days since his conviction by a special CBI court, the apex court approved his bail plea.
The former Bihar Chief Minister was represented by famous senior advocate Ram Jethmalani, who is also fighting a sexual assault case for self-styled godman Asaram Bapu, in court.
Lalu was sentenced to five years of imprisonment and was issued a fine of ₹25 lakh by a special CBI court in October. Upon his conviction for fraudulently withdrawing ₹37.7 lakh during his tenure as Bihar CM, Lalu was instantly disqualified as Lok Sabha MP owing to a SC ruling in July.
After repeatedly being denied a hearing from a trial court and a High Court, the two-member SC bench headed by Chief Justice of India P Sathasivam agreed to hear his bail plea and sought a response from the CBI on the issue.
Advocate Jethmalani had argued saying that out of the 44 convicted in the fodder scam case on 30 September, only Lalu's plea was rejected by the two courts.
"So far 37 convicts have been granted bail in the case and no one's bail plea has been rejected," Jethmalani had said.
Latest Reactions
Kapil Sibal, Union Law Minister: "Everything must be in accordance with the law. If court has granted him bail then we welcome it. We (UPA government) are happy that he has been granted bail," he told ANI.
Ravi Shankar Prasad, Bharatiya Janata Party (BJP) MP: "To appeal for bail is his right. If the court has granted bail then it is in accordance with the law."
Rabri devi, Lalu's wife: "We have full faith in the judiciary. The people of Bihar have always supported him. We will fight for upcoming Lok Sabha elections with even more vigour now. Our target for the polls will be the BJP. Had Laluji been the CM of Bihar, Narendra Modi wouldn't have been able to hold a rally in Patna."
Ramkripal Yadav, RJD leader: "There is renewed vigour and enthusiasm among people of Bihar and the entire country."
Annapurna Devi, RJD leader: "We expected justice and we got it, we welcome the decision of his release"