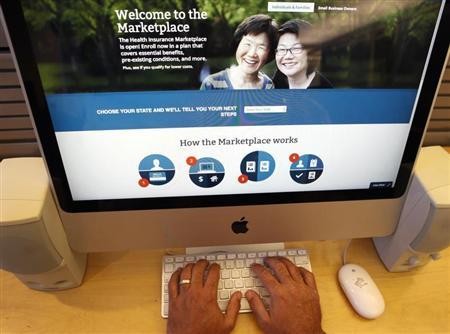 The Affordable Care Act commonly called the 'Obamacare' is not as popular among US citizens as it used to be a month ago or earlier, if a recent poll is any indication to go by.
Public support for the Act has dropped by five percent in a month to a record low level, a CNN/ORC poll released on Monday revealed.
Only 35 percent of those involved in the poll sample said that they support the health care law, a drop of 5 percent within less than a month. Sixty two percent are opposed to the law, up by four percent from November.
The new trend that could cause real worry to White House is that nearly all of the new opposition to Obamacare comes from women. The administration's purported advantages for women, such as free preventative care that covers mammograms doesn't seem to attract women any longer.
From among the respondents, 15 percent of them continue with the view that Obamacare is not liberal enough while 43 percent say they oppose the health care law because it is too liberal. That means half of all the respondents either favour Obamacare, or oppose it because it is not liberal enough.
About 16 percent of the respondents however, said that the law, when it takes effect next year, will be beneficial to their family. Sixty-three percent of them said that they believe that the law will increase the amount of money they personally pay for medical care, will be in contrast to the law named as the "Affordable Care Act."