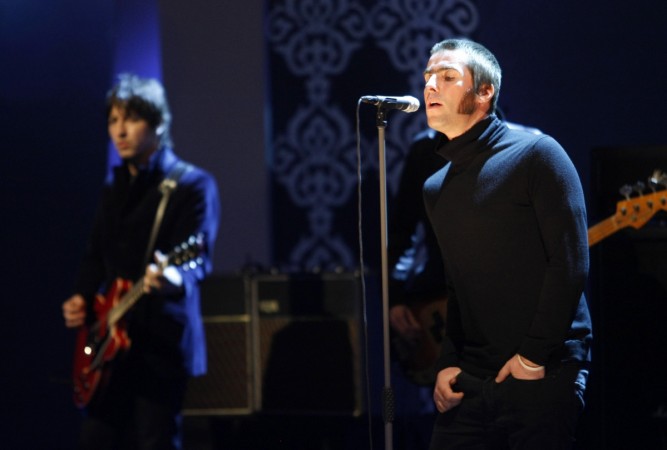 British rock band Oasis is widely considered one of the pioneers of the Britpop movement of the 1990s. The band released seven successful albums in their 18-year-long career before disbanding in 2009.
During the Britpop era, Oasis' musical prowess, and their ability keep people guessing, gathered them a loyal fan following that continues even today. To capture their days of glory and their legacy, the production team of "Amy," the Oscar-nominated documentary on Amy Winehouse, has announced a new documentary on the band, titled "Supersonic." The documentary, scheduled to be released in October, will be directed by Mat Whitecross, produced by James Gay Rees, and Asif Kapadia, the director of "Amy," will act as the executive producer.
Named after Oasis' debut single released in 1994, "Supersonic" will document the band's entire career, starting from the time Noel Gallagher and his brother Liam started creating music together to the time they finally decided to call it quits. The documentary will include detailed interviews with the band members and also previously unseen rare footage of the band in their heydays. The filmmakers were given access to the band's archives to put together this documentary.
Oasis acted as an influence on the sound of many future bands, such as The Killers, Coldplay, Arctic Monkeys, Maroon 5, Keane and Kasabian. Their songs, like "Wonderwall," "Champagne Supernova," "Don't Look Back in Anger" and "Supersonic," continue to remain popular even today.