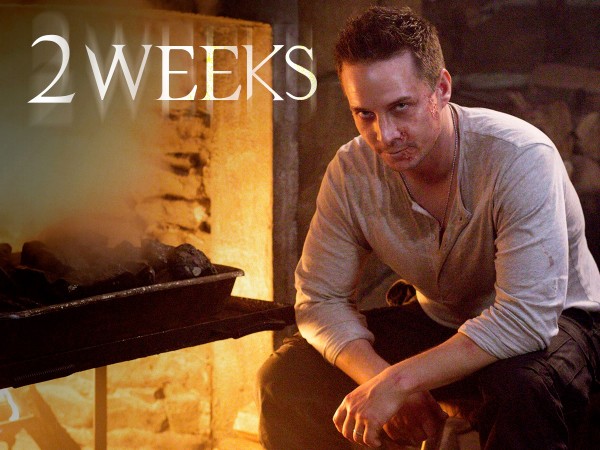 The CW will return with Supernatural mid-season premiere on 18 March, in tune with the change of airing day to Wednesdays. Season 10 Episode 15 "The Things They Carried" will bring back Khan Worm, an old creation of Eve - the Mother of Everything; a former foe-turned-friend will be back too.
In season 10 episode 14 "The Executioner's Song", the Winchester brothers had killed Caine (Timothy Omundson) with the help of Castiel (Misha Collins) and Crowley (Mark Sheppard). However, Dean (Jensen Ackles) decided to withdraw from the unrewarding pursuit of finding a cure for the "Mark of Caine".
Although his brother Sam (Jared Padalecki) is still looking for an antidote to the "Mark of Caine" behind Dean's back, the brothers are pulled into another case, when they run into an old acquaintance Cole (Travis Aaron Wade). He is a former US Marine who has spent the entirety of his adult life training to kill Dean.
Cole's father was a monster that killed people and ate their livers. On 21 June 2003, Cole, who was 13-years old then, found his father with a slit throat, after a tussle with Dean. Cole did not suspect his father to be anything other than human and had hunted Dean almost all his life. However, in season 10 episode 7 "Girls, Girls, Girls", Dean explained to him what had actually happened the night Cole's father died. Dean further tells Cole that he's beyond saving and is bound for a bad end, but that Cole isn't.
Although it seemed like the last appearance for Cole in "Supernatural", he has come back, this time offering a friendly hand to the Winchester brothers and from the looks of it, as an amateur hunter. He tells the Winchester brothers that "Khan Worm", the supernatural being created by Eve, has been turning humans into murderers.
In the spoiler for "The Things They Carried", Cole is seen telling Dean that he is going with them, probably to hunt down someone infected by the "Khan Worm", and the elder Winchester brother replies, "Like hell you are". From the looks of the trailer neither of the Winchester brothers seems to have turned into a killer because of the "Khan Worm".
Cole, on the other hand, gets infected by the Khan Worm"; it is not known whether the Winchester brothers end up killing him for the greater good or if they were able to save him.
"Supernatural" will be aired at a new time-slot in the CW network; every Wednesday at 9.00 pm (EST) from 18 March with season 10 episode 15 "The Things They Carried".