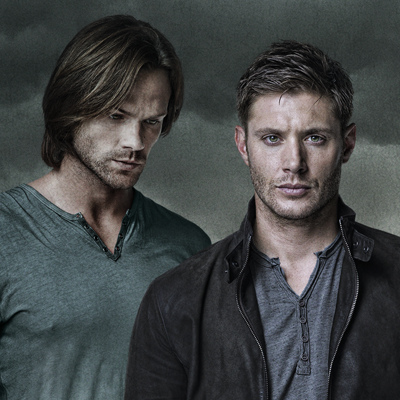 Dean was transformed into a demon at the end of season nine finale of "Supernatural," and he will remain a demon at least for the first few episodes of the upcoming season.
Jensen Ackles, who essays the character of Dean, said that his character is going to have a tough time coping with his transformation, and described Dean's mental state as sad and a bit scary.
"It's like the guy at the party who doesn't want the party to be over," Ackles explained backstage at Comic-Con, reported Digital Spy. "He just keeps drinking and keeps making an ass of himself, and he doesn't care that his friends have all left and the music's died.
"It's a little sad, and a little scary, because of what he's capable of. Out of three days of filming last week, demon Dean had four fight sequences," Ackles added.
Dean's transformation into a demon is going to be a bit different to what people will be expecting, and Ackles explained that he is playing Dean as someone who exhibits demonic traits, and not as someone who is possessed by a demon.
"It's not even a darker side – I would say it's a lighter side. Not a comedic side, but Dean last year was so guilt-ridden over Gadreel, and the fact that Sam didn't want a brother relationship with him any more. The weight of the world was on his shoulders.
"Now, all of that's gone, and he just doesn't care. This is a Dean that's so carefree it's a little creepy," Ackles said.
Season 10 of "Supernatural" will debut on Oct 7, and the upcoming season will see two female law enforcement officers returning to the show.
Fan favourites Sheriff Jody Mills, played by Kim Rhodes and Sheriff Donna Hanscum, essayed by Brianna Buckmaster, will appear in at least one episode in the next season, showrunner Jeremy Carver told TVLine.
Jody Mills will be last seen helping a vampire kidnapping victim to recover, and Donna Hanscum nearly became the victim of a Peruvian fat sucker.
"You can expect a very healthy dose of new and returning very strong, very powerful female characters this season," Carver said. However, he added that none of the boys will have a lasting romantic relationship in the season.
"I don't think you'll see an extended love interest," he said, according to E!Online. "As in seasons past, you might see the boys come into town and have a brief something-something."