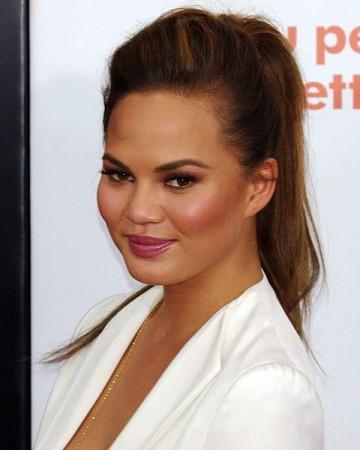 Supermodel Chrissy Teigen has quit Twitter. The 28-years-old, who has been married to singer John Legend faced, a major backlash after she voiced her opinion on the US gun control laws on Wednesday.
"I feel sick. Bye Twitter. Taking my talents to instagram (sic)," she tweeted on Thursday.
After a shooting incidence at the National War Museum in Ottawa, which killed a soldier and left others injured, Teigen wrote on her Twitter account, "active shooting in Canada, or as we call it in America, Wednesday (sic)."
This statement of the supermodel was followed by major criticism. One of the media commentators, Andrea Tantaros, at Fox News wrote, "This is the problem when models start to talk; it plays into that dumb model stereotype."
The supermodel also received death threats, according to a report by Independent.
However, Teigen seemed unfazed by all the disparagement and stood by her words, suggesting that something has to be done to eradicate the shooting scenario in Ottawa and the sad incident has happened due to gun control laws in America. On the backlash she received, she said that she couldn't see through all the hatred she has received.
There were some fans of the model who supported her, most of them hurled insults at her and her husband. Here are some Twitter reactions:
I'm glad they chased Chrissy Teigan off twitter models shouldn't weigh in on this stuff if they're that ignorant. Shut up and look pretty.

— Emilie (@emserene) October 23, 2014
can we all just agree that chrissy teigan is awful — Dana Lee (@DanaMislevy) October 24, 2014
I guess that Chrissy Teigan meant Friday when she commented about the Canadian shooter.

— Mark S (@Ah_Clem) October 24, 2014
Meanwhile, the soldier who was killed in the shootout was Cpl. Nathan Cirillo, 24. Michael Zehaf-Bibeau shot him dead at the War Memorial, according to reports by NY Daily News. Bibeau was an Islamic radical and crack cocaine addict and was reportedly the only person involved in shooting.