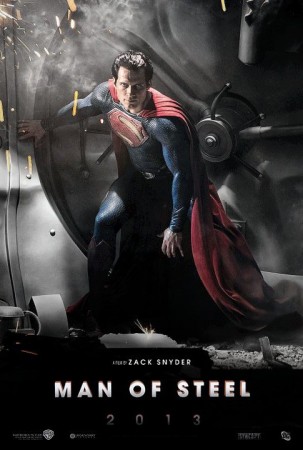 The second installment of the highly successful Superman film "Man of Steel" has turned more exciting with director Zack Syder announcing that the superhero will face Batman, as his arch nemesis.
Snyder's announcement at San Diego's annual Comic Con festival on Saturday met with thunderous applause and eager screams from the six thousand plus crowd present at the event.
The "Man of Steel" director did the revelation dramatically, making fellow actor Harry Lennix read excerpts from the DC comics which hinted at Batman's presence in the forthcoming sequel.
"Let's face it, it's beyond mythological to have Superman and our new Batman facing off, since they are the greatest superheroes in the world," said Synder after the announcement.
The director informed that the film's script was still being written and the film is expected to release in 2015.
The film will have Henry Cavill reprising the role of Superman and alter-ego Clark Kent with Amy Adams and Laurence Fishburne playing other key characters. However, Superman's nemesis is yet to be cast since Christian Bale had recently denied being part of any more installments of the dark-hooded Batman.
Warner Bros's President Greg Silver confirming Snyder as the sequel's director and said, "Zack Snyder is an incredibly talented filmmaker, but beyond that, he's a fan first, and he utterly gets this genre. We could not think of anyone better suited to the task of bringing these iconic superheroes to the screen in his own way."
The sequel is the studio's aim at scoring the $1 billion mark profit which Disney Marvel's supremely successful 'The Avengers' reached last year with gross $1.5 billion.
Meanwhile, "The Avengers 2" title was also revealed by Marvel in the Comic Con on Saturday in the presence of director Joss Whedon. The next superhero flick will be called "Age of Ultron" which will be set for a release on 1 May, 2015.