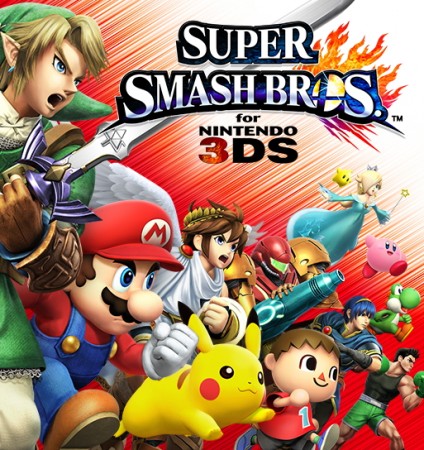 If new leaks are to be believed, Super Smash Bros will get some new characters to their roster.
The recent leak has been reported to be massive and looks real. The leaked images show several characters which might be coming to the game.
According to the reports, the leaks must have come from someone working at Entertainment Software Rating Board (ESRB). YouTube user Izat True posted the video of some of the matches which take place on the 3DS version of the game.
Here are some of the characters who have been part of the leaked images:
Dog from Dog Hunt
· Shulk from Xenoblade Chronicles
· Bowser Jr.
Below one could be a clone fighter -
· Dark Pit from Kid Icarus
Some of the returning characters are:
· Ness from EarthBound
· Ganondorf from The Legend Of Zelda
· Jigglypuff from Pokemon
· Falco from Star Fox
· Dr Mario
· Wario
· Mr. Game and Watch
· R.O.B.
Metro has speculated that some veterans, like Ice Climbers, are likely to be released as DLCs with the new characters.
But some characters which have been revealed in the leaks were rumoured to be in the game before. Though it is easy to fake an image, it will be difficult to do the same with a video and the difficulty further increases, when the game has not yet been released.
The original videos have been taken down by Nintendo due to copyright violations.
Super Smash Bros for Nintendo 3DS will release on 3 December.
Nintendo Direct Hoax
A NeoGAF user has posted an image that says a special Nintendo Direct will roll out on 29 August. The post also said that Nintendo Direct will focus on Super Smash Bros 3DS.
However, an Attack of the Fanboy update has said that this post was a hoax and was posted from a fake Nintendo Twitter account.