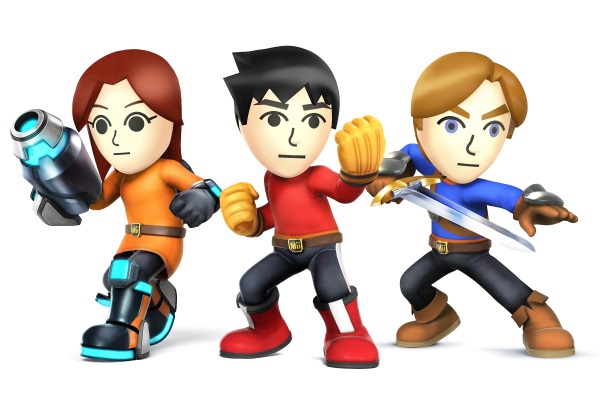 It has now emerged that the latest Nintendo game "Super Smash Bros." will not have customizable characters in online play.
The feature was one of the biggest in the previous games in the series.
Masahiro Sakurai, the developer of Super Smash Bros., has said the customizations will be blocked, in order to hamper any 'copyright free-for-all' from rising. He also adds that Mii fighters will be disabled when players use unknown characters.
"We don't want the online play to become a copyright free-for-all. And it's probably not as fun to play against someone using a character based on someone you may not know," said Sakurai reported CVG (via Kotaku).
Meanwhile, a new off-screen gameplay trailer was released for Super Smash Bros.
(YouTube courtesy: NiNTENDOMiNATi0N)
Super Smash Bros. will be released in 2014 for 3DS and Wii U.
Hyrule Warriors' Link Trailer Released
A trailer has been released by Tecmo Koei, showing the character of Link for the upcoming "Hyrule Warriors" for Wii U.
The game will also include the GamePad for the two-player mode, and will also have Impa as a playable character.
The video shows some destructive damage that can be done with the sword and magical spells. One player can watch the game on his GamePad, while the other will be able to fight the enemy on TV.
(YouTube courtesy: AllGamesBeta)
Nintendo 67 inbound?
Nintendo has hinted that Nintendo 64 games might be coming to Wii U Virtual Console.
"Check back regularly for the latest releases, including the future addition of titles from the Game Boy Advance and Nintendo 64 systems," said Nintendo on the Wii U Virtual Console page.
Nintendo 64 Virtual Console games were available previously on Wii. Also, the console received Super Mario 64.
Wii U Virtual Console will get DS games while Game Boy Advance games were released on 3 April. Games like Advance Wars, Mario & Luigi: Superstar Saga and Metroid Fusion were all released. Brain Training was also released for Wii U.
Meanwhile, Nintendo executive has promised that it will support Wii U system as rumors surfaced that the company may be moving to a new system in order to cut losses.
"I say, 'No.' And the reason I say that is because we believe the Wii U has a very long life ahead of it," said Reggie Fils-Aime, president of Nintendo of America, when asked if releasing a new console was a solution, CVG reported.
"The Wii U has great content coming that will help define the platform," he added.
Fils-Aime said that the company recently released Tomodachi Life and content like Splatoon, Hyrule Warriors, Mario Kart 8, which were launched and the Smash Bros. for Wii U will boost the sale of Wii U consoles.