At a time when every smartphone manufacturer is trying to make their devices with a bigger screen than their rivals, a Japanese company is planning to release a super small Android phone that can fit into your wallet.
Yes! You heard it right. FutureModel is launching a phone called the NichePhone-S on November 10, though delivery will happen only in early December (free shipping). It is priced at 10,778 Yen on Gadget Mart, which means it could be priced around $95.
Also read: Xiaomi invades Europe after tasting success in India
The NichePhone-S measures 6.5 mm in thickness, 90 mm in height, 50 mm in width, and weighs 38g, which is almost the size of a credit (debit) card but it seems to have takers. A message on Gadget Mart reads "The reservation for the first arrival is over. Currently, reservations are accepted for the next arrival," giving a hint that it is in demand.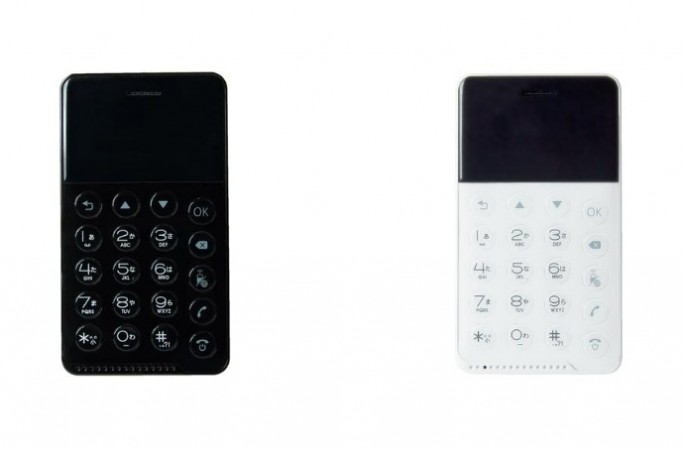 In fact, it won't be surprising to see premium phone users buying this super small handset as it is easy to carry and can be used in times of emergencies. The device has limited functionality like voice calling, text messaging, Wi-Fi tethering, Bluetooth support, music streaming and voice recording.
The NichePhone-S features a 0.96 type monochrome organic EL / 128 * 64 dots display, runs Android 4.2 operating system, and powered by a 550mAh battery.