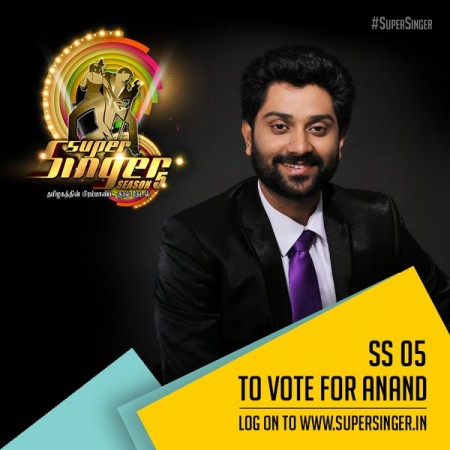 The recently-concluded "Super Singer 5" has landed in a controversy over Anand Aravindakshan's identity. The winner of Star Vijay's Tamil reality show is apparently a playback singer, who has performed playback in at least 10 songs in films.
Take a Look at "Theri" audio launch Photos
The row was stirred after a post on Facebook on Anand Aravindakshan's singing credits went viral. The "Super Singer" winner is not a fresh talent and has lent his voice to songs in recent popular movies, including Vikram and Samantha-starrer "10 Endrathukulla," it said.
The show "Super Singer" is apparently meant for budding singers. It is indeed considered a stepping stone for such singers to get into the film industry.
Thus, the apparent revelation on Anand Aravindakshan's singing credentials made netizens accuse the singer of hiding his identity and blame the TV channel for failing to verify his background.
The channel spoke on the issue with the News Minute. Pradeep Milroy Peter, head of programming, clarified their rules permit playback singers to participate in the show, and the "Super Singer 5" winner did not hide anything from the audience.
"In the beginning seasons, four to five years back we said no playback singers can be part of the show. When we do auditions, there are hundreds of people who do tracks for directors or religious albums so technically we could not qualify everyone so we removed those rules. In "Super Singer Senior", about two seasons ago before this rule was removed. Those rules are not at all applicable now, [sic]" he said.
Here are some songs crooned by Anand Aravindakshan:
The grand finale was held recently and Anand Aravindakshan won the show by beating Faridha, who ended up in the second place. The winner was awarded an apartment worth Rs 70 lakh.