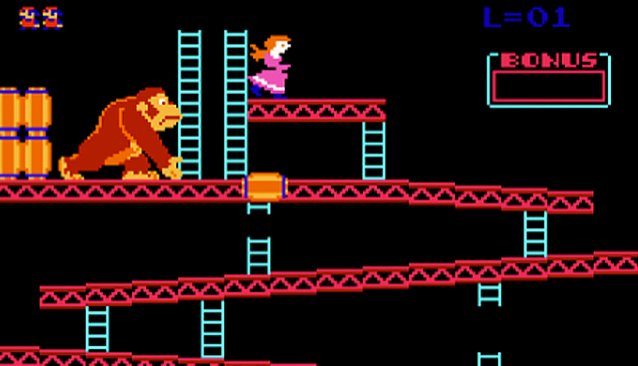 In case you haven't heard, Nintendo is all set for the unthinkable. The maker of the 3DS and Wii U is all set to port a few of its ever-popular titles, including Mario, to mobile in association with DeNA, one of Japan's leading mobile game companies. This is a welcome news since, until this point, Nintendo has been resisting any such gaming collaboration with smartphones and tablets.
"Nintendo has decided to utilize smart devices aggressively," said Nintendo President Satoru Iwata in a joint presentation with DeNA earlier on Friday. "Now that smart devices have grown to become the window for so many people to personally connect with society, it would be a waste not to use these devices."
Now with the company all set to enter the smartphone and tablet gaming sector, this is as good time as any to look at a few other Nintendo titles that we would definitely welcome with open arms, provided Nintendo decides on porting them. Here are the top five among them.
The Legend of Zelda
If there's a Nintendo franchise that has brought us as much joy as the Mario series, if not more, is the Zelda series. And we hardly think it's too much to expect a Zelda port for the iPhones and Androids. The series centres on Link, who is the playable character and protagonist. Link is time and again handed the mission of rescuing Princess Zelda and Hyrule from Ganon, who is the primary antagonist of the series. Because of the massive reputation of Zelda, there's been a ton of games developed to date, 17 in total, with more than 67 million copies sold. A Zelda port for mobiles would not only be popular, it could also help Nintendo chart out quite the name for itself in the mobile gaming industry.
Donkey Kong
Who doesn't know about the inherent fun that's involved in trying to evade a mean-looking gorilla that's throwing barrels at you. Hence Donkey Kong is easily one of the top games ever made by Nintendo that we have played time and again on our old NES systems. Introduced first in 1981, Donkey Kong went on to become yet another mega franchise from the house of Nintendo, selling more than 40 million copies ranging in a wide variety of games. And since there are chances that you have already gone through several Donkey Kong titles such as Donkey Kong Jr and the Donkey Kong Country, there's hardly any doubt that a mobile port of the same will not be successful.
Super Smash Bros
If you haven't played Super Smash Bros until now, pray that Nintendo soon finds a place for the game in its heart and ports it for all the new-age mobile users who normally ridicule older consoles (they think NES is prehistoric). The game simply lets you take the role of one of Nintendo's characters and battle it out until a winner is decided. Sure we understand that the game would be quite a heavy port for Nintendo from its usual consoles to the mobile with all the character-heavy gameplay and change in controls, but it still would be a great deal if Nintendo could somehow manage to pull it off. What the company could do is start off with a comparatively lighter avatar of the game on mobile and later growing it with updates and in-app purchases.
Duck Hunt
We don't exactly know how Nintendo would pull off porting this one onto the mobile (there was a NES Zapper involved to play the game), but somehow Duck Hunt seems like quite the automatic choice for people who have spent most of their childhood with a bag of crisps infront of their NESs.
Released in 1984 in Japan and in 1985 in North America, the game required the player to use the NES Zapper to shoot down ducks that appear on the screen. Sometimes, there would be two ducks on the screen with the player offered three shots to get rid of them. We know that a separate mobile zapper isn't possible for the game, but that could be dealt with by tapping on the screen.
Mario Kart
Even though Mario Kart was introduced some 20 years ago, it still remains one of the top Nintendo titles of all time. More than 100 million copies have been sold since the inception of the franchise, consisting of 11 games, including five for consoles. The most recent one, Mario Kart 8, was released for the Wii U last year. Sure, it won't be possible for both Nintendo and DeNA to deliver the kind of experience that we have since enjoyed from Nintendo's consoles, but since most of the smartphones come with an accelerometer and gyroscope these days, we don't see why it would be that difficult to port the game over to the mobile side of things.