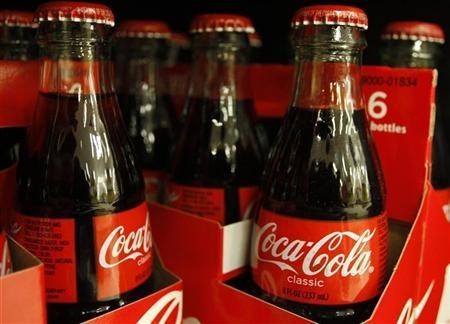 It will be refreshing for many to see an ad, which purportedly celebrates diversity in a society, but if one thought that a subject as sensitive as racism and immigration would pass by without controversy, one would be mistaken.
The multilingual rendition of the patriotic song "America the Beautiful," might seem a way to acknowledge and thereby embrace the 'unity in diversity' idea for a moment, but it certainly suffers controversies quite like the United Colors of Benetton Ads did decades ago.
To say that when the patriotic standard is sung in seven different languages, it would showcase country's "incredible diversity," as the soft drink company claims, would be an attempt to oversimplify the issue. The very reason, one would agree, a company like Coca Cola attempts to sell its product by using an issue like race, cultural and linguistic divide; points to the fact that it is trying to somehow evoke a sense of 'unfairness' in the society.
Watch the video below:

Famous radio host Glenn Beck, who is known to be politically conservative, told his listeners Monday that the ad is attempting to sell a divided America.
"So somebody tweeted last night and said, 'Glenn, what did you think of the Coke ad?'" Beck said in a program, according to Buzzfeed.
"And I said, 'Why did you need that to divide us politically?' Because that's all this ad is".
"Its' in your face, and if you don't like it, if you're offended by it, you're a racist. If you do like it, you're for immigration. You're for progress. That's all this is: to divide people. Remember when Coke used to do the thing on the top and they would all hold hands? Now it's 'Have a Coke and we'll divide you,'" he added.
Fox New's host Todd Starnes also took to the social media accusing the company of promoting multiculturalism, political correctness and even illegal immigration.
"Could't make out that song they were singing. I only speak English," Starnes said in one tweet. "So was Coca-Cola saying America is beautiful because new immigrants don't learn to speak English?"
Coca Cola is the official soft drink of illegals crossing the border. #americaisbeautiful

— toddstarnes (@toddstarnes) February 3, 2014
About that Coke commercial. pic.twitter.com/nu8bICbjDT — Christopher J. Ortiz (@ChrisJOrtiz) February 4, 2014
I'm actually shocked how many bigoted, racist people there still are, and the fact it took a Coke commercial to bring them out.

— Cassie (@xcassclay) February 4, 2014
For people complaining about the coke commercial- America is a MELTING POT a mixture of many different cultures.Clearly you missed the point — Drunk Cat Ladies™ (@druunkcatladies) February 4, 2014
If you didn't respect the Coke commercial because of the singing in different languages, you are ignorant and pathetic ¯_(ツ)_/¯ — caleb mulick (@caleb_mulick) February 4, 2014
So we are clear --- America, according to several sources you are A Racist if you didn't like the Coke commercial.

— IrritatedWoman™ (@irritatedwoman) February 3, 2014
The response on twitter and other sites to the #SuperBowl Coke commercial is just asinine... #SuperBowlXLVIII pic.twitter.com/Agga406APP — Anonymous Operations (@YourAnonCentral) February 3, 2014