Singer Bruno Mars and Red Hot Chili Peppers made history this year with the Super Bowl halftime show gaining more views than the game itself.
The Super Bowl game averaged 111.5 million viewers, narrowly topping the 2010's 111 million figure, according to an official NFL statement . But for the halftime show, over four million more viewers tuned in.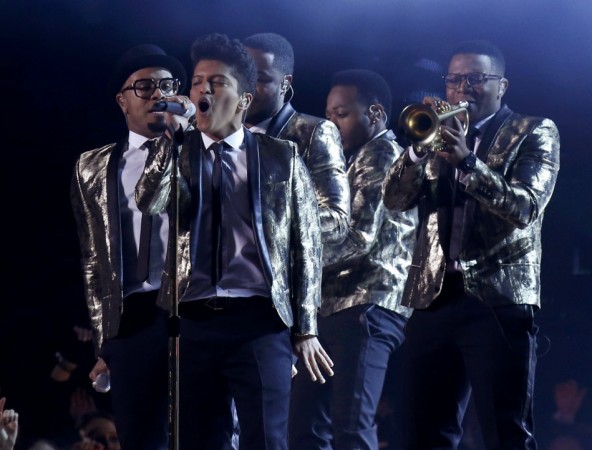 While numerous doubts were raised on how successful Mars' performance would be, the Grammy winner's show is now being termed as the "concert of the year".
In the past, Super Bowl might have seen performances from the likes of Sir Paul McCartney, the Rolling Stones, Prince, Tom Petty, Bruce Springsteen, Madonna and Beyonce, but the "Locked Out of Heaven hitmaker evidently stole hearts. Mars and Red Hot Chili Peppers have beaten the track of Beyonce, who had 110.8 million viewers tuning in in 2013. Madonna's 2012 Super Bowl performance was viewed by 114 million people.
Fox in an official statement claimed that this year's Super Bowl generated intence excitement and interest as it was being played in an outdoor stadium in the cold-weather for the first time.
Fox's statement also noted that the most active moment on social media during the game was when Seattle Seahawks's Percy Harvin returned the second half kickoff 87 yards for a touchdown. The game in short also set standards for the most-streamed sports event online with 24.9 million tweets.
Additionally, it was not just the halftime show that made history. This is the first time Seattle Seahawks clinched the title against Denver Broncos.