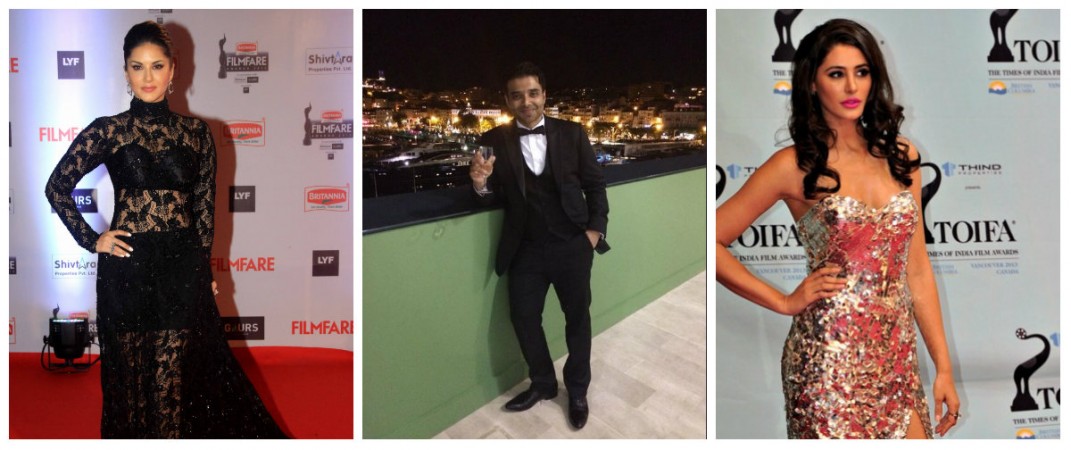 Sunny Leone and Uday Chopra recently got into a quirky Twitter interaction and the latter brought his rumoured love interest Nargis Fakhri into it. Sunny recently launched a perfume line called "Lust", and that was the origin of the Twitter chat, but it eventually went to a different direction.
Sunny was apparently promoting the perfume brand on Twitter saying she accidentally applied the male version of the deodorant on herself but found its fragrance to be addictive. Uday, who is quite popular on Twitter for his witty and quirky tweets, posed Sunny a candid question.
Uday asked the "Mastizaade" actress if the perfume made her more attracted to herself. Sunny came up with an equally frank reply: "No, but like the dork I am I keep smelling my shirt! (sic)." While Sunny called herself a "dork", Uday pulled Nargis into the conversation, saying Sunny would get along well with Nargis, suggesting his rumoured girlfriend is a "dork" too. However, Sunny replied in support of Nargis and said she found her very nice when the two had met last.
Uday and Nargis were reportedly in a relationship, but the affair ended some time ago. However, Uday keeps tweeting about Nargis, suggesting a link-up between the two. Most recently, Uday had posted a picture on Twitter on Valentine's Day and addressed Nargis in the tweet.