Sunny Leone, who entered Kannada films with Prem starrer "DK", is all set to return. She will be working in Indrajith Lankesh's film "Luv U Alia" in which Sudeep has a special appearance.
Indrajith Lankesh confirmed the news, saying Sunny Leone is part of his film. He clarified that the Bollywood actress is not doing a cameo, rather an extended guest appearance, apart from being part of a song. The director said she won't share screen space with Sudeep.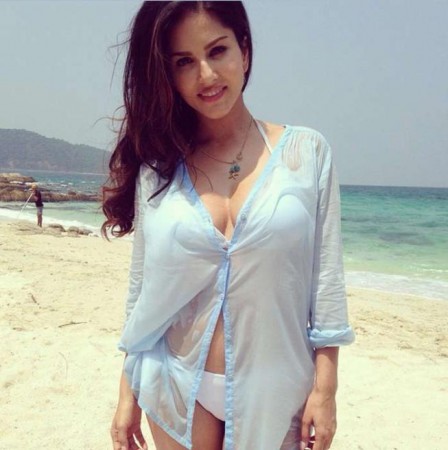 "The two (Sudeep-Sunny Leone) won't be sharing any screen space. She will appear in a short role which includes a song (titled Kamakshi) which will be picturized on her and a young actor in the industry," The Times of India quoted the director as saying.
Indrajith Lankesh considers directing Sunny Leone as a challenge, after her impressive performance in "Ek Paheli Leela". But he is game for it and thrilled to be working with the Bollywood actress.
"Luv U Alia" is a coming-of-age movie, which stars Crazy Star Ravichandran and Bhoomika Chawla in the lead roles. It has Santosh Rai Pathaje's cinematography, Jassie Gift and Dharma Vish's music.
Sunny Leone, who celebrated her 34th birthday on 13 May, made her debut in Kannada films in "DK". She has appeared in an item song in the film, which was a big hit in Sandalwood.