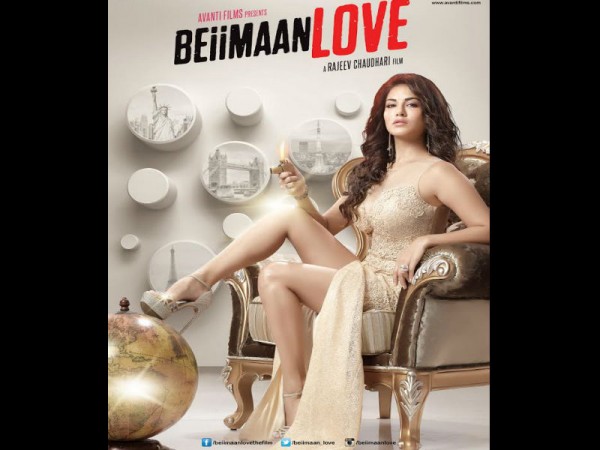 Sunny Leone will soon appear on the big screen with the upcoming movie Beiimaan Love. However, the actress has not been promoting the film as such and that has been raising a couple of questions.
Directed by Rajeev Chaudhari, Beiimaan Love is Sunny's second film this year after One Night Stand. While One Night Stand had bombed at the box office, Beiimaan Love was expected to be an important film for the sizzling diva.
Although director Rajeev has been promoting and praising the movie saying that this will be Sunny's best ever performance, she appears to be least excited about the release of the film. .
She is quite active on Twitter and Facebook, but Sunny has not been promoting the movie much on the social media. A source close to Sunny has confirmed to International Business Times India that she will not promote Beiimaan Love.
However, when asked for the reason behind not promoting the film, the source failed to give any concrete answer. "I have no idea. She is not promoting Beiimaan Love, that's it. It is like how Akshay Kumar had not promoted his film Joker earlier," the source said.
Nevertheless, Sunny's husband Daniel Weber denied the buzz and confirmed that the release of Beiimaan Love has been pushed to mid October. "That's not true. Her film was delayed and is not releasing until mid late October," Daniel told IBTimes India when asked about why Sunny has not been promoting the movie.
Previously scheduled to be released on September 30, the makers of Beiimaan Love have now set October 14 as a tentative date of its release. The makers of the movie apparently are not willing to have a box office clash with the much hyped MS Dhoni: The Untold Story that is slated to be out on September 30.
Although Daniel refused to admit Sunny's apparent lack of interest towards Beiimaan Love, her lackadaisical approach towards the film cannot be ignored. The Ragini MMS 2 actress has mostly been seen doing erotic films and adult comedies. Her last few movies have not had much impact at the box office and it was believed that the actress' onscreen popularity has come down.
Earlier, there were reports that Sunny was fed up with her bold and sexy image, and wanted to be offered "good" roles that would prove her acting prowess. Is it the reason behind Sunny not promoting Beiimaan Love as it also has a couple of bold love-making scenes between her and Rajniesh Duggall? Well, the reason is still uncertain.