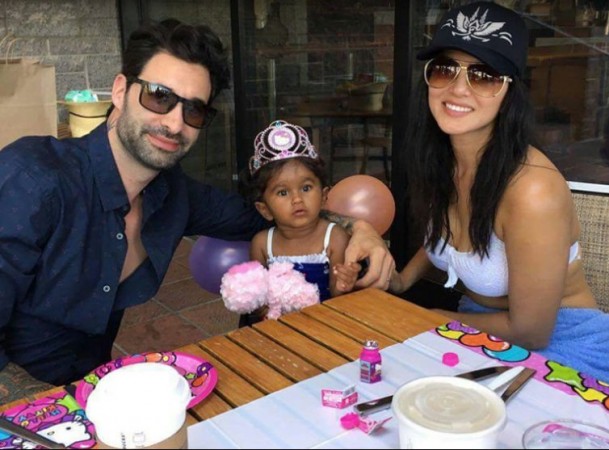 Sunny Leone and husband Daniel Weber who are currently holidaying in Arizona, US, were seen celebrating their tiny tot Nisha Kaur Weber's second birthday on October 11 -- the same date that of Bollywood megastar Amitabh Bachchan's birthday.
The happy trio was spotted spending a gala time with each other. This also marks the little princess' first international holiday trip and the happy parents are leaving no stone unturned to make her birthday a special one.
In the pictures, Nisha looks adorable in a blue dress with a crown on her head. The little munchkin looked baffled when she got clicked with her doting parents Sunny and Daniel who sported a huge grin on their faces.
Sunny Leone and Daniel Weber adopted Nisha from an orphanage in Latur, Maharashtra in July this year. The toddler was turned down by 11 prospective parents before she could find a family.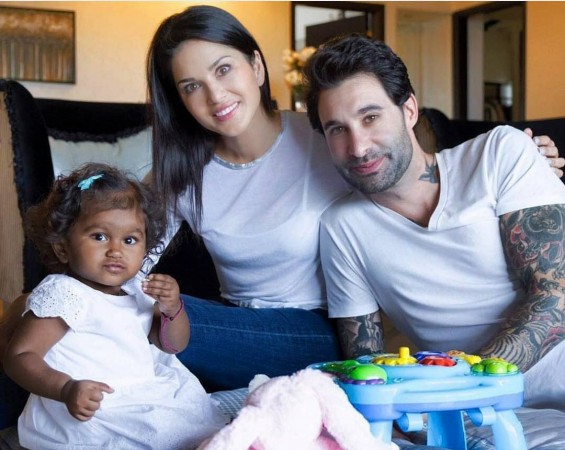 "Without looking at colour, background and health status, Sunny Leone happily took the child in adoption. We respect that they didn't try to bend the rules and stood in the queue like all the other parents," Deepak Kumar from Child Adoption Resource Agency (CARA) had said.
The couple is making sure that they spend more time with their baby girl by adjusting their work schedules.