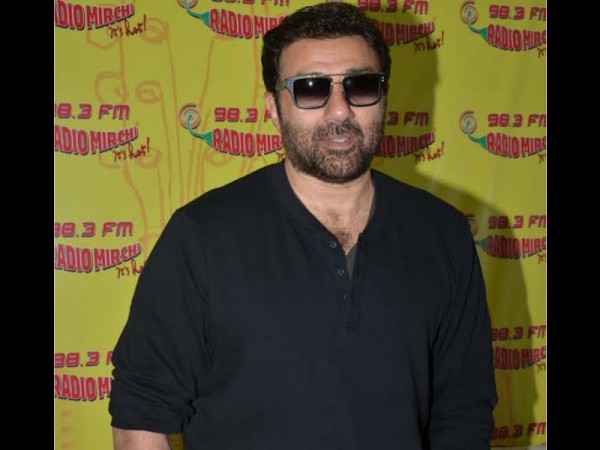 Sunny Deol, who made his Bollywood comeback with "Ghayal Once Again," has reportedly teamed up with "Baahubali" director SS Rajamouli and writer Vijayendra Prasad for his next movie.
Sunny will next be seen in the movie titled "Mera Bharat Mahaan" that will be scripted and directed by Vijayendra, while Rajamouli will work as the creative director of the film, according to the Times of India. "Mera Bharat Mahaan" will reportedly be a patriotic-themed movie.
Rajamouli and Vijayendra were the men behind two of the biggest recent blockbusters – "Baahubali-The Beginning" and "Bajrangi Bhaijaan." Rajamouli directed "Baahubali" and Vijayendra was the scriptwriter for both the films.
Sunny's "Ghayal Once Again" failed to create much impact at the box office but the actor had said that he would be seen in at least two more films in 2016. Apparently, "Mera Bharat Mahaan" will be one of his upcoming movies. "Ghayal Once Again" was directed by Sunny himself and he had also said that he would like to come up with "Ghayal 3."
"I want to do more direction in future. I really want to. As an actor too, I will be seen more. I am already working on it. I definitely want to do 'Ghayal 3' now. I have 100 percent decided that you will see me this year in at least two more films," Sunny had told DNA.
Meanwhile, sequel to "Baahubali-The Beginning" is slated to be released on April 14, 2017. Titled as "Baahubali-The Conclusion" (Baahubali 2) is one of the most awaited films. The makers of the movie are currently busy shooting for some action sequences for the film.