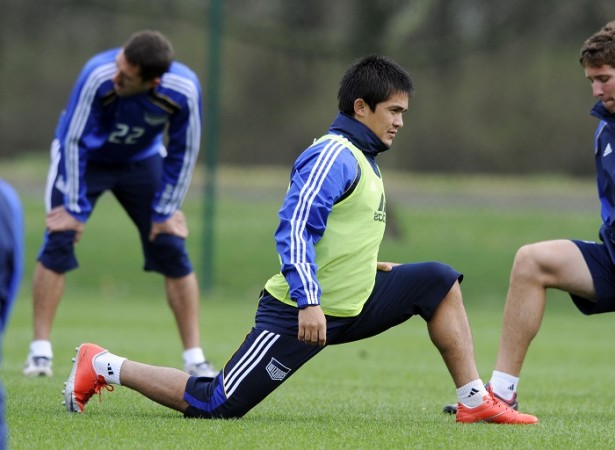 Sunil Chhetri and Robin Singh will now be available for the Indian Super League (ISL) 2015.
Both the Bengaluru FC forwards will be a part of the 10-player auction list and would be up for sale during the auctions, which is scheduled for the month of July.
Bengaluru FC refused to release their star forwards for the first edition of the ISL and therefore they missed out on the lucrative contract offers from the franchisees.
There were other players from the same club who also refused to sign any contract with any of the franchisees because of their commitments with their club. Fortunately, that decision for the club came as a boon as Bengaluru FC went on to clinch the Federation Cup earlier this year, reported Sportskeeda.
The contracts for both the players are ending by the end of this month and thus they have made themselves available for the entertaining tournament that is supposed to take place later this year.
Report suggest that Thoi Singh (Bengaluru FC) has been offered a ₹38 lakh-deal by the organisers of the ISL. He will be listed in the domestic list of players that will be up for auctions in July this year. All these three above mentioned players will have a loan back clause in their contracts. They will have to return to their club post the start-studded tournament.
"All three players have signed up with organizers of the ISL but it has been agreed that once the tournament is over, they will be loaned back to Bengaluru FC," said a source close to the organisers of the ISL in an interview with The Times of India.
Each franchise can pick up one Indian star player from that 10-player auction list and Sunil Chhetri, given his influence on Indian football, will be having the highest base price at the auction in July.