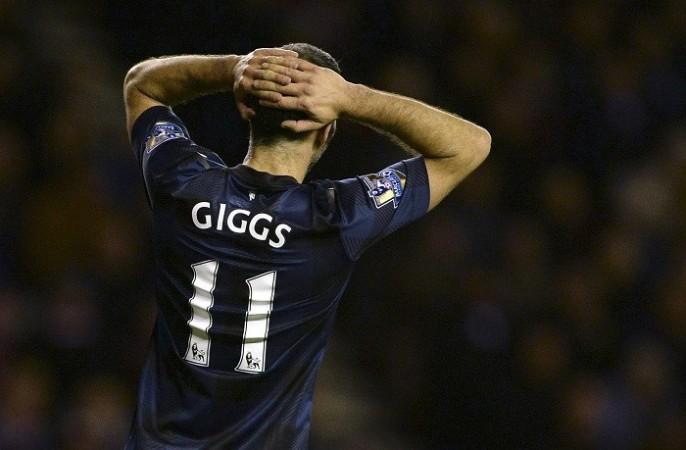 Manchester United player/coach Ryan Giggs felt his side was on the wrong end of decisions and luck in the 2-1 defeat to Sunderland in the Capital One Cup semifinal first leg on Tuesday night.
Giggs was culpable for the opening goal for Sunderland, putting the ball into his own net off a Sunderland freekick, which according to United should never have been, before Nemanja Vidic headed early in the second half to restore parity for the Red Devils. However, a Fabio Borini penalty, following a challenge from Tom Cleverley on Adam Johnson, gave Sunderland a vital 2-1 lead to take into the second leg at Old Trafford in two weeks' time.
"I thought both decisions were harsh," Giggs told MUTV. "I thought the first one was a freekick to us but saying that, we still have got to defend the free kick. We got punished for that, but we were getting back into the game with a great header from Nemanja [Vidic] and it looked like there was only going to be one winner. We created enough chances, but unfortunately the decisions went against us.
On another day United might have been a couple of goals ahead, with Adnan Januzaj and Giggs coming close, and the veteran midfielder rued the fact that the rub of the green just did not turn his side's way at the Stadium of Light.
"We did not have that little bit of luck, I hit the crossbar and Adnan hit a shot against me when I was offside," the 40-year-old added. "On another day that would have gone in or been given, but it just did not go for us tonight. We'll keep plugging away and we'll look forward to the second leg. We are still in it, and we look forward to it at Old Trafford.
"We were quite happy with our performance, we felt we did enough to at least get a draw, although I think we can work on the quality of our crosses and shots when we get into the final third. The only chances they [Sunderland] really had were setpieces. It was just one of those nights."
Meanwhile, Sunderland manager Gus Poyet was over the moon with his team's victory. "I think we did our bit, we made it difficult for them when they were in possession, we tried to defend our way, Manchester United had shots from distance but they didn't create a clear chance," Poyet told Sunderland's official website. "It [the first goal] was right at the end of the first half, which is always important, it's a different meeting at halftime when you score so late but credit to the players -- they understood what was needed at the right time."
Poyet also praised Johnson, who looked a threat after coming on in the second half. "It is little details that change games and maybe today the difference at the end was Johnno," he added. "He came on and made a few runs and gave us an extra bit on the ball."