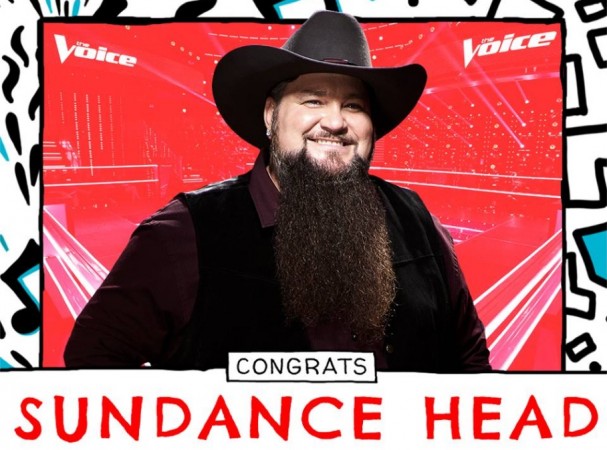 Country singer Sundance Head won the "The Voice" USA Season 11 title on Tuesday night, giving Blake Shelton the fifth trophy as a coach. He beat front-runner Billy Gilman, Wé McDonald and Josh Gallagher to walk away with the $100,000 prize money and a record deal.
Billy Gilman of Team Adam was the runner-up, while Wé McDonald stood in the third place and Josh Gallagher in the fourth place.
[READ: Who will win 'The Voice' season 11 title -- Sundance Head or Billy Gilman?]
Sundance Head, 38, became emotional when his wife and three children joined him onstage after he was declared the champion of NBC's "The Voice" season 11. It meant so much to him, and more so as he was sort of an underdog despite his immense talent and the willpower to succeed.
McDonald looked strong at one point in the competition but dwindled out as it progressed, and Gilman's popularity scaled new heights towards the fag end. The exit of Ali Caldwell in the semi-finals appeared to have weakened the competition to some extent. But one artist who never lost focus and kept trying to get better was no doubt Head.
Gilman got the highest public vote in the semi-finals but that didn't discourage Head. The lone contestant from Team Blake delivered when it mattered the most. His original single "Darlin' Don't Go" in the finale was perhaps the highlight of a live performance. His duet with Blake, Treat Her Right!" by Roy Head and the Traits and cover song "At Last" by Etta James were good too.
The singer who came closest to him in terms of performance in the finale was Gilman but not good enough. McDonald and Gallagher deserved to be in the bottom two.
In a nutshell, "The Voice" season 11 results were in the expected line.