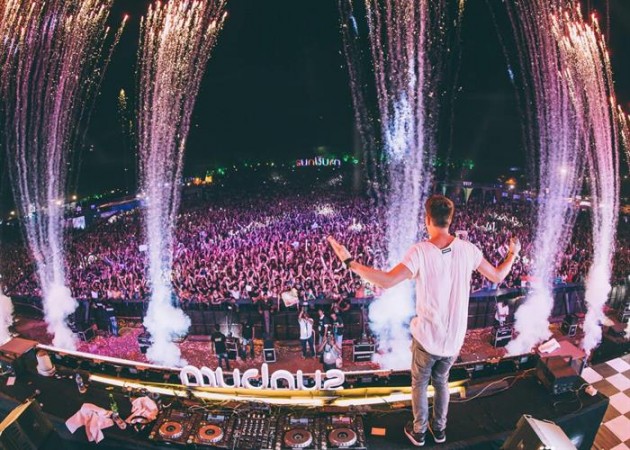 The Goa government may ban dance music festivals Sunburn and VH1 Supersonic in the state during the peak tourist season, which is between Dec. 15 and Jan. 15 every year, Minister for Tourism Dilip Parulekar said on Wednesday.
"We are seriously thinking not to allow mega events like EDM festivals between December 15 and January 15 every year as the state witnesses rush of tourists during that time who arrive here to usher in the New Year," Parulekar told Press Trust of India, adding that the organisers can have the event before Dec. 15 or after Jan. 15.
Electronic Dance Music (EDM) festivals Sunburn and VH1 Supersonic are held between this time period every year in Goa.
"The panel has asked them to submit their proposed dates for holding the event. We have also conveyed the organisers to consider holding the events before Dec. 15 or post Jan. 15 to reduce further pressure on the state machinery," Parulekar said.
The Goa Police had raised objections to the music festivals being held during Christmas and New Year because of the pressure they create on the law and order machinery.
The minister said that the authorities raised concerns over the timings of these events at the state-level permission panel meeting that was held on Tuesday and has arrived to the conclusion that it is impossible to hold two events in the same period of time due to security reasons.
The agency reported that the organisers of both the events have sought permission from the government to host the festivals this year.