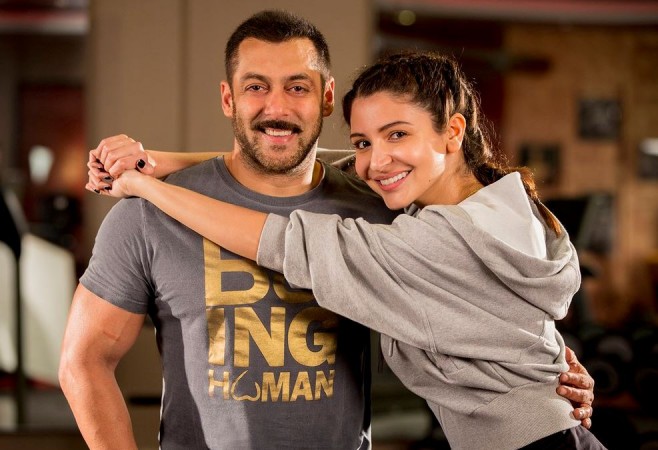 The buzz around Salman Khan's "Sultan" is phenomenal and what makes it more interesting are reports of a major showdown between the film's lead characters. Apparently, while filming one such scene, Anushka Sharma planted a slap across the superstar's face.
According to BollywoodLife, the charming 50-year-old actor agreed to get smacked by his leading lady onscreen. This isn't too shocking considering the stars have been prepping hard for their roles to look and feel authentic.
Earlier on, a source told Deccan Chronicle that a massive showdown between Sharma and Khan has been planned adding that the makers are trying to keep it as real as possible. "How it will be shot and what kind of special training Anushka will have to take to look convincing, are being worked upon. Authenticity is the key to Sultan. All the locations and wrestling bouts shown in the film will be real, and not doctored on the editing table," the leading daily quoted the insider as saying.
This is exceedingly positive and thrilling for people waiting for it to hit screens, but rumour mills were, for a while, abuzz with the news of creative differences between Khan and Yash Raj Films head honcho Aditya Chopra. But, the negativity was done away with courtesy a quote from a Bollywood Hungama source.
"Salman only took two days off to shoot for the Bigg Boss finale. The rest of the time he's shooting for us. So we don't know how these stories of our Eid release being derailed are being spread, and by whom," said the source.
Directed by Ali Abbas Zafar, "Sultan" is slated for an Eid release and may or may not clash with Shah Rukh Khan's "Raees".