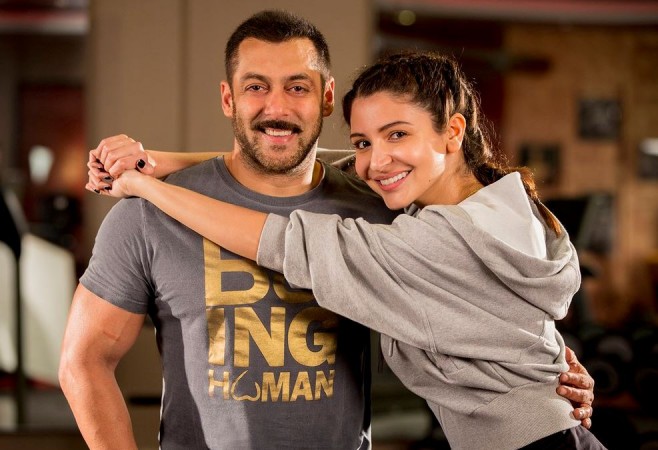 Right after the makers of "Sultan" announced Anushka Sharma as the leading lady in the movie, almost every publication carried reports saying "Anushka to romance Salman Khan". But the critics really ignored the point that they are set to go head-to-head in the upcoming action drama.
According to Deccan Chronicle, both Khan and Sharma have been training for their roles as wrestlers and will soon shoot for some intense action sequences that will pit them against each other.
"A massive showdown between Salman and Anushka's characters in the wrestling ring is being planned. How it will be shot and what kind of special training Anushka will have to take to look convincing, are being worked upon. Authenticity is the key to Sultan. All the locations and wrestling bouts shown in the film will be real, and not doctored on the editing table," a source told the leading daily.
Meanwhile, there have been reports that the onscreen couple will soon jet off to Punjab for a few romantic scenes in the villages of Kila Raipur and Gujjarwal. Interestingly, Aamir Khan's "Dangal" is being filmed in these areas as well.
Slated for an Eid release, "Sultan" may or may not clash with Shah Rukh Khan's "Raees". SRK said a few days ago that they could shuffle the dates around a bit considering they are all friends and added that they could sit and fix things a little.