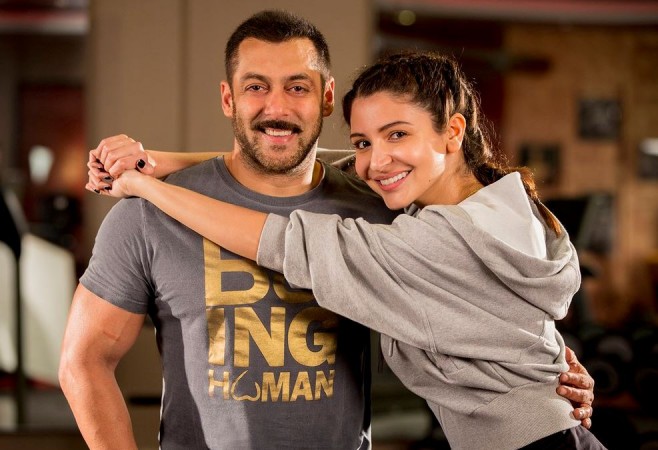 Actor Salman Khan recently thanked the Uttar Pradesh Chief Minister Akhilesh Yadav and a few others on social media for making the "Sultan" shoot in Muzaffarnagar a hassle-free one. But it appears some are not ready to accept his warm gesture just yet.
According to a Press Trust of India report, a complaint has been filed in a Muzaffarnagar court against the superstar and director Ali Abbas Zafar for showing Bihargarh village in Morna Tehsil as Rewari (Haryana). The judicial magistrate will hear the case on May 3.
Complainant Ehtesham Siddiq has alleged that the team was shooting in the tehsil, but the place was shown to be Rewari.
This isn't too surprising. Last month, the "Sultan" team was in the mentioned town to film the final leg of their film. A wrestling ring was set-up, which was surrounded by a group of people and boards that read "Haryana." "It appeared that they were recreating Haryana in UP. Onlookers wondered why they did not go to shoot in Haryana," a source told Mid-Day.
This isn't the only controversy the "Sultan" team is courting at the moment. The second teaser, featuring Anushka Sharma, has garnered over a million hits on YouTube, but at the same time has drawn flak for being a rip-off of a commercial on Common Wealth Games (2010) champion Geeta Phogat.
An industry source even tagged it as "blatant plagiarism." "It's shocking that something like this has happened. What did they think? They won't be able to get away with the blatant plagiarism? At least, they could have attributed it or just mentioned Geeta's name somewhere," DNA quoted the insider as saying.
"Sultan" opens in theatres on Eid. It follows the story of Sultan Ali Khan (Salman) and his lady love Arfa (Anushka), and their battles both in life and at the ring. Randeep Hooda and Amit Sadh feature in key roles.