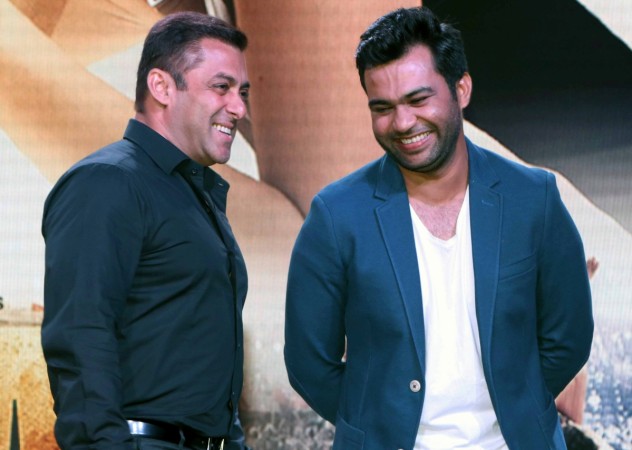 Ali Abbas Zafar, the director of Salman Khan-starrer "Sultan," has been rumoured to be dating a well-known stylist Leepakshi Ellwadi. The costume stylist has worked with many celebrities, including Shraddha Kapoor, Randeep Hooda, Sonam Kapoor, Salman and Anushka Sharma.
Leepakshi and Ali apparently met for the first time during Sonam Kapoor's "Bewakoofiyan" in Yash Raj Films' office. "Leepakshi and Ali first met while she was working in the Sonam Kapoor-starrer 'Bewakoofiyan.' She would frequently visit YRF in those days and Ali would always be in the studio as he works from there," DNA quoted a source as saying.
"They met again during the recce of 'Sultan.' She was in Budapest when Salman and Anushka shot for a song there last month. Leepakshi had even posted about wedding vibes and the wedding season on social media. Ali doesn't want the focus to move from his film to his personal life so they are not talking about their relationship at the moment," the source added.
The report suggests that Salman is happy to see the two in a relationship and Ali and Leepakshi came as a couple at Salman's 50th birthday. It is said that the duo might tie the knot next year. However, Ali denied marrying or dating her as he said: "We are not getting married. We are very good friends and have a strong set of friends we hang out with."
Check out the picture, which shows how adorable Ali and Leepakshi (on the left) look together:
Meanwhile, Ali is busy promoting his film "Sultan," which will star Salman and Anushka as wrestlers. A few days ago, the director made headlines when he revealed that the first version of the script — all of 10 pages — that he mailed to producer Aditya Chopra was titled "Dangal."
"It's bizarre when I wrote this script, I had no idea that there was any other film that was ever going to get made on wrestling. I wrote this film in 2012, it's almost four years since. And I can tell you now that the first draft of 'Sultan' was called 'Dangal.' The first 10 pages, which I mailed to Adi, was titled 'Dangal,'" he told DNA.