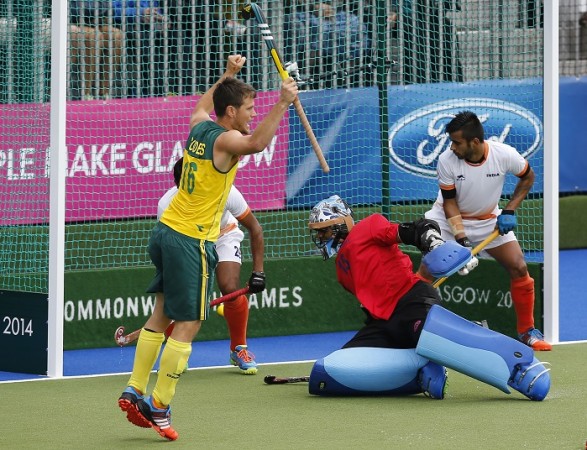 Australia were dominant in defence, clinical in attack and just too good for India in the Sultan Azlan Shah Cup final. Tom Craig and Matt Gohdes grabbed a brace each to give Australia a 4-0 victory over India and the title in Ipoh, Malaysia.
After a tense chess-match like first quarter, Australia opened the scoring through Craig in the second quarter, before the game opened up in the third quarter, as Craig and Gohdes made merry to hand a fighting India side a defeat.
Craig opened the scoring for Australia, with a nice strike from an angle. After Airlie Ogilvie passed the ball into the striker in the middle of the area, Craig took a couple of touches to get clear of his man, before striking hard past the India goalkeeper Akash Chitke.
Gohdes, playing his 150th match for Australia, hits Rupinder's foot soon after to win a penalty corner, but Australia, who have been poor all tournament in penalty corners, could not convert.
SV Sunil then got a chance at the other end, as he received an opportunity to take a strike, but the shot took a deflection on its way and flew away from goal. Mark Knowles was outstanding for Australia in defence, always there to mop up any danger, with calmness and assurance to boot.
Early in the second half, India finally got a penalty corner, but Andrew Charter, the Australian goalkeeper, saved the strike, before jumping back up again to deny Sunil on the rebound.
Craig completed his brace soon after that missed opportunity from India, as a typically quick, one-touch Australian attacking move was finished off by the 20-year-old, who used all of his reach to slide in at the far post, past Chitke.
India did not give up, though, as Sardar Singh's side won a penalty corner, but, yet again, Charter was there to deny Rupinder Pal Singh, before the wheels started to fall off a little as Gohdes took advantage of some sloppy Indian defending to power the ball home on the reverse.
If that reverse hit was good, it could not hold a candle to Gohdes' second strike, right towards the end, as he found the target, somehow, from an acute angle to add the icing to the wonderful Australian cake.