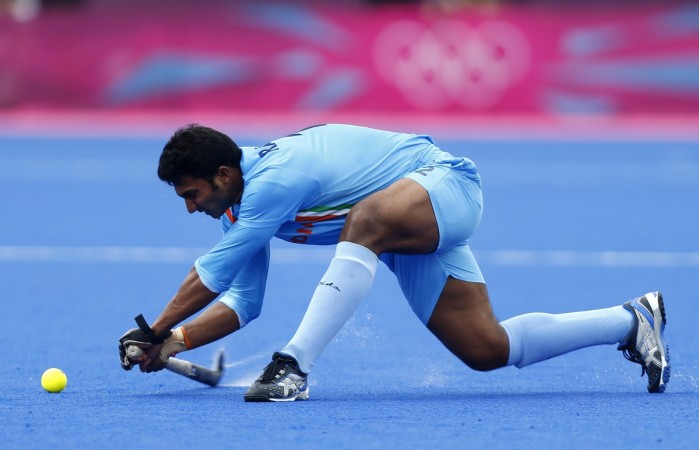 India outplayed Australia in their last round-robin game of the Sultan Azlan Shah Cup, where they defeated the defending champions, 4-2. Nikkin Thimmaiah's remarkable performance helped India claim the fourth position in the standings table. He scored three goals for India.
Not many experts had given India a chance of defeating the world number one team, for they were unbeaten in the competition as well. They had demolished all teams prior to meeting India in the prestigious tournament.
The hero of the game, Nikkin Thimmaiah, believes it was a great victory over the Australians. "Australia is number one in the world in the present ranking. Beating them in this tournament is really great for us. We wanted to play for in the bronze medal match and were looking to win this one," NDTV quoted Thimmaiah as saying.
India were confident that they would beat the Aussies after having turned triumphant against them last year.
"We had defeated them in the Test series last year. So, we always had a thought that we could beat the world number one. So, all of us put in our efforts and it was the team effort that won us the match."
So, with this victory the Indian team have got a chance to go home with a bronze medal, if they defeat South Korea in the third-fourth playoffs, which is scheduled to be played on Sunday.
Having given their best against the Australian team, they might have some tired legs, but they need to play in a similar manner if they are to defeat Korea, who drew with India in the round-robin stages.
"It will be two tough matches in two days. But that is what hockey is all about. So, we don't really take any pressure. We will do what we are supposed to and hopefully win that match as well," added Thimmaiah.
But, India should be a confident unit after playing some great hockey against the Australians. Other players like Sardar Singh and Raghunath also needs to come up with their A class game to help India win the bronze medal.
The Indian team were one of the favourites to feature in the gold medal match before the tournament started, but conceding late goals and failing to convert their chances against Malaysia and New Zealand have been the main reason for their disappointment.
However, the gold medal match is going to be played between Australia and New Zealand.