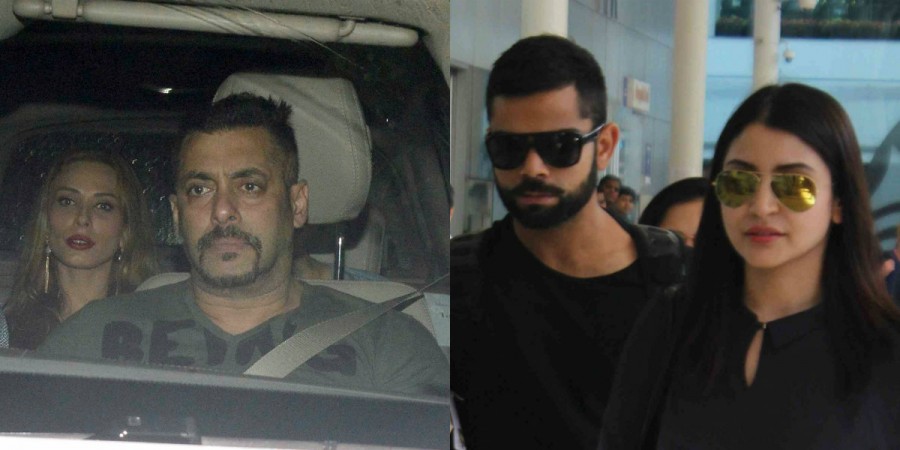 The buzz is that Salman Khan and Anushka Sharma are serious about their respective relationships and are planning to get married this year. Salman's rumoured relationship with Romanian beauty Iulia Vantur has been the talk of the town for a long time, while reports of Anushka and Virat Kohli getting back together came as a surprise.
However, it has been reported that the "Sultan" actors have inspired each other to tie the knot this year, according to SKJ Bollywood News. "We don't know how much Salman and Anushka influenced one another to take the marital plunge. But being in love they felt closeness to one another while sharing their feelings. Now they're both ready to tie the knot by year-end," a source told the entertainment portal.
It was Salman who advised Anushka to mend her relationship with Virat as it was said that Anushka-Virat had parted ways due to "Sultan." The report suggests that love was in the air on the sets of "Sultan." In fact, there were reports that the director, Ali Abbas Zafar, fell in love with Anushka's designer on the sets.
"There was love in air during the shooting of 'Sultan'. While the film was being made Salman Khan became seriously involved with Romanian model Iulia Vantur. Before that they were close friends. Anushka who had briefly rifted from cricketer Virat Kohli mended her relationship during the shooting of 'Sultan,' on Salman's advice," the source said.
"It's been an amazingly romantic atmosphere on the sets of 'Sultan'. Both the leads and the director blissfully in love, looking ahead at a life-changing situation as they shot a film that seems a labour of love in every sense," the source further added.
Iulia was also seen on the sets of "Sultan" and there were rumours that the superstar will tie the knot by the end of this year. On the other hand, Anushka and Virat have been spotted spending time with each other at several events.