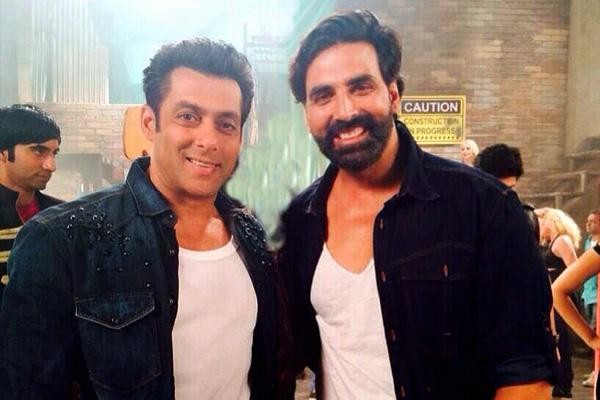 Salman Khan has once again come up as the most loved Bollywood male star, followed by Akshay Kumar, for the month of March 2016, according to a survey conducted by Ormax Media. The research organisation has released a list of top 10 Bollywood actors and Salman has bagged the first position in the monthly survey titled "Ormax Stars India Loves (Ormax SIL).
Ormax Media conducted this survey for the month of March, taking a sample size of 3,300 in 29 cities across India, in order to assess the popularity of the biggest Bollywood male stars. The survey result suggested that Salman is currently the most loved and popular Bollywood male star. The "Sultan" actor has beaten Akshay Kumar and Shah Rukh Khan in the race, as they appeared in the second and third slots, respectively.
Other actors in the list of top 10 Bollywood stars are Hrithik Roshan, Ranbir Kapoor, Aamir Khan, Ranveer Singh, Amitabh Bachchan, Ajay Devgn and Sunny Deol. While Salman had bagged the number one position in similar surveys for the months of January and February this year, Akshay and Shah Rukh were in the second and third spot, respectively in the previous two months as well. Sunny Deol is a new entry in the list, following his comeback movie "Ghayal Once Again."
After the success of "Bajrangi Bhaijaan," Salman is in news these days for his upcoming movie "Sultan" that is expected to become another record-breaking blockbuster. The actor will be seen in the role of a wrestler in the film. The survey also said that Aamir's popularity has gone down by 50 percent in the last one year. Aamir will next be seen in "Dangal" that happens to be a biopic on legendary wrestler Mahavir Phogat. Akshay had garnered much appreciation for his performance in "Airlift" that was released in January this year. Shah Rukh's latest release "Fan" has hit the screens on April 15.