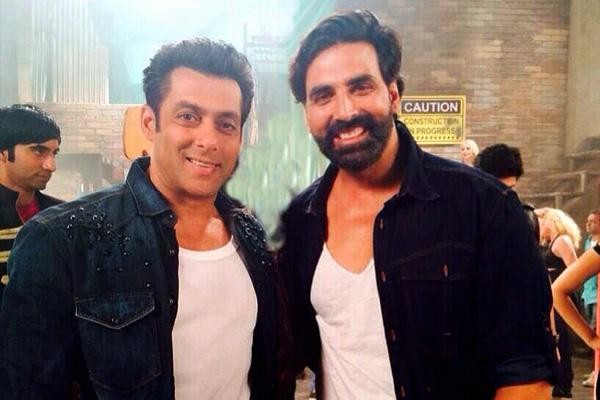 Salman Khan has become the top male star for the month of January 2016, beating Akshay Kumar, according to an Ormax Media survey. Salman has bagged the first slot in the list of top 10 Bollywood male stars in the monthly survey called Ormax Stars India Loves (Ormax SIL).
The research organisation conducted a survey in January on the popularity of several big Bollywood male stars in 29 cities across India, with a sample size of 3,300. The survey result suggested the "Sultan" actor is the most popular male star of January 2016, the second in the list being Akshay Kumar.
Shah Rukh Khan came in third, followed by Ranbir Kapoor and Hrithik Roshan. The others in the list of top 10 male stars are Ranveer Singh, Aamir Khan, Amitabh Bachchan, Ajay Devgn and Shahid Kapoor. Although Salman has always been one of the biggest stars of the industry, his popularity has apparently gone to a different level after the success of "Bajrangi Bhaijaan" last year.
On the other hand, Akshay has also been in limelight for his films like "Baby" and the recently released "Airlift". Shah Rukh's last movie ,"Dilwale", also starring Kajol, Varun Dhawan and Kriti Sanon, by the actor's own admission, failed to have the expected impact on box office and that seems to have affected the actor's popularity to some extent.
Meanwhile, Salman's upcoming movie "Sultan" is one of the most awaited flicks of this year. Social media is abuzz with pictures of the actor's training and different looks in the film. The actor will play the role of a wrestler from Haryana in "Sultan", which has Anushka Sharma as the female lead. Akshay's forthcoming films include "Housefull 3" and "Rustom".