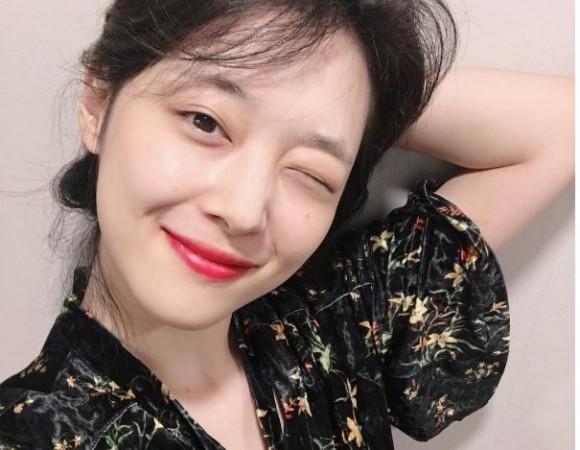 South Korean actress/singer Sulli has revealed the real reason for leaving girl group f(x). In the first episode of her solo variety show, Jinri Store, the 24-year-old artist shared why she quit the girl band.
In 2015, after months of speculation and rumors, SM Entertainment announced that Sulli will officially be leaving the group. The label stated that they agreed to Sulli's wishes to leave f(x) and focus on her acting career.
At that time, many speculated that the reason behind Sulli's departure was due to poor relationship between Sulli and the other members of f(x).
And now finally, fans can know the truth from Sulli herself. Speaking to her manager, Sulli stated: "I think because I've been active since I was young, there haven't been many people who thought of me as young. There were a lot of scary moments. If they told me to do something, I would, and I didn't even know the reason why I had to."
"At a certain point, I started to wonder, 'Why do I have to do this?' I don't think it was a good fit for me," she said.
"I was scared and unsure of my future, so I think I tried to protect myself as much as possible. I was trying to protect myself, so there was a sense of urgency. There wasn't anybody to listen to me when I was going through a hard time. It felt like I was just left alone in the world," she went on.
Sulli began her acting career in 2005 at the age of 11 as the young Princess Seonhwa of Silla in SBS drama Ballad of Seodong. She bagged another major role as Gu Jae Hee in the drama To the Beautiful You, opposite SHINee's Min Ho and actor Lee Hyun Woo. She also received praise for her acting in crime action film Real with actor Kim Soo Hyun.
Meanwhile, in an interview with Grazia, Sulli revealed she is taking her acting profession very seriously. She said: "I do think lately that I could be an actress for the rest of my life. I've been thinking that I match very well to 'this place.' I used to believe that I didn't."
"I would look at people who were different from me, and think, 'I won't make it. Those people are the ones who should be celebrities.' But recently, I've been thinking, 'Actually, that's not true. There's a place for me too.' I have a bit more confidence, and I feel more of a sense of achievement and responsibility to my work now," she added.