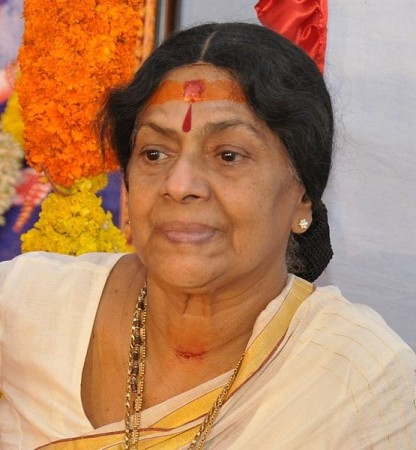 Sixth October marks the 75th birth anniversary of late actress Sukumari. Born in 1940 in Thiruvananthapuram, the versatile actress, who was often called Amma, began her career when she was just 10 years old.
In a career spanning over five decades, she acted in more than 2,500 films in Malayalam, Tamil, Hindi, Telugu, Tamil, Oriya and Bengali.
She also received many prestigious awards, including the Padma Shri, National Award and Tamil Nadu's Kalaimani Award.
She passed away in 2013 following a heart attack while undergoing treatment at a private hospital for burn injuries that she sustained while lighting an oil lamp at her T.Nagar residence in Chennai.
Check out some of the notable films of Sukumari below:
"Chattakkari" (1974) - Won Kerala State Film Awards for best actress
"Koodevide", "Karyam Nissaram" (1983) - on Kerala State Film Awards for best actress
"Oodarathuammava Aalariyam" (1984) as Major Nair's (Nedumudi Venu) Wife
"Poochakkoru Mookkuthi" (1984) as Revathi
"Boeing Boeing" (1985) as Dick Ammayi
"Vandanam" (1989) as Maggie
"Namma Gramam" (Tamil 2011) - National Film Awards for Best Supporting Actress