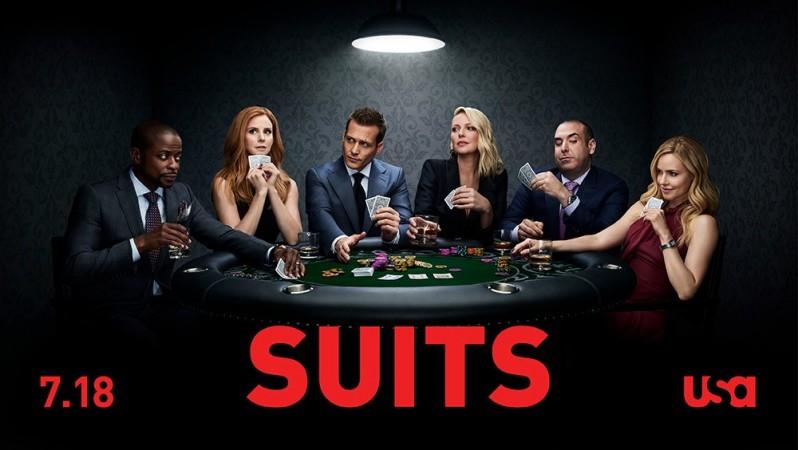 In all honesty, the New York-based law firm is not going to be the same without its golden boy, Mike Ross (Patrick J. Adams) and gifted paralegal Rachel Zane (Meghan Markle). However, the makers are trying best as they can to compensate for it.
The social media fan clubs have gone into a meltdown of sorts, but there seem to be a few surprises lined up for them that might cheer them up.
The season premiere will pick up from where it left – the evening of Mike and Rachel's wedding and how those closest to them are trying hard to come to terms to the fact that they will be moving on.
Harvey Specter (Gabriel Macht) is dealing with the eventuality in his own way – by dunking himself neck-deep in an important case, while figuring out who could replace Mike. Enter Alex (Dule Hill). At this point, this is just a speculation.
Katherine Heigl's series regular Samantha Wheeler will bring a good zing to the show. Apparently, the narrative will require her to go up against Specter. Going by history, we all know how that is going to go. Prepare for some spiteful plot twists and good old-fashioned drama.
Elaborating on her character, Heigl told TVLine Wheeler might not be the most pleasing personality in a room, but she knows her job well and will go to any length to get it done.
"Whether she's afraid or not, she's going to do it, and I think that's the definition of courage. She's not always right, and sometimes her methods are a little shady, and sometimes she's shady. But she's really good at her job," the online portal quoted Heigl as saying.
Robert Zane (Wendell Pierce) is coming in with a pile of problems for both Specter and Louis Litt (Rick Hoffman). He's going to use his experience of having been a managing partner for more years than the two combined to his advantage. Which means more conflicts and therefore, interesting episodes.