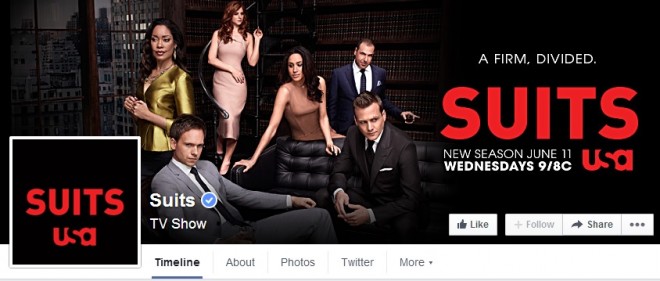 Just three episodes into its fourth season, Suits decided to take a two-week break before airing its fourth episode on Wednesday, leaving a number of fans disappointed.
USA Network did not provide a specific reason for the break, but the official Twitter account of "Suits" tweeted that "some decisions can't be undone."
Some decisions can't be undone. #Suits is taking a break this week. All-new episodes return July 9 at 9/8c. https://t.co/4NrqLB8ZN7

— Suits (@Suits_USA) July 2, 2014
However, CarterMatt believes that the break was due to the Fourth of July weekend. A good number of people go on long vacations during the Independence Day week, and shows airing during this time might lose out on viewers and result in lower ratings, the CarterMatt report said.
Meanwhile, spoilers for the next episode, titled "Leveraged," are already doing the rounds, and it shows that the tension between Mike and Harvey is set to escalate in the coming week.
A promo clip for the episode shows Donna telling Mike to avoid dragging her in between his fight with Harvey. "You and Harvey go knock yourselves out, go right on ahead, but don't betray me again," Donna says.
Rachel, too, tells Mike that he has lost sight of who his friends are. "It just seems like all that matters to you is winning. You don't care what it does to your friends."
Mike and Louis will also have an interesting confrontation as the former attempts a hostile takeover of Gillis Industries.
Executive producer of the show, Aaron Korsh, earlier told TVLine in an interview that the highlight of episode four is going to be the interaction between Louis and Mike, and fans got a preview of it in the promo clip where Louis tells Mike: "You didn't come here to apologize; you came to rub it in my face."
"It [Mike's new job] alters his relationships with everyone," Korsh said. "For one thing, he's not illegally practicing law anymore so probably it's a huge burden off of his mind. But he's just not their employee anymore. So in the same sense that it affects him with Harvey, it affects him with everyone else.
"In Episode 4, he's got major Louis interaction, so yeah, it shakes things up. But we've got some new characters coming in that are going to shake up Louis and Jessica's dynamic with each other," he added.
The official synopsis of episode four states that besides the Mike-Harvey drama, Jessica will have to secure the future of the firm, which is in major jeopardy due to the presence of SEC investigator Sean Cahill.
The episode will see her and Malone going to meet with Cahill, "who has the weight of the SEC behind him in bringing down the firm."