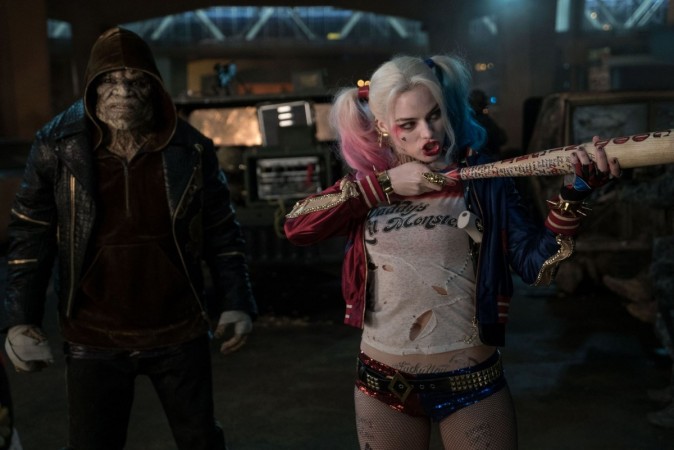 "Suicide Squad", which is expected to hit the screens only in August, is back in the news. Fans of this highly-anticipated DC film were finally treated to a new full-length trailer, which gives a series of new footage, making way for a whole lot of plot speculations.
The new trailer not only features Jared Leto's Joker's insanity and his signature last laugh, but also throws light on the looks of each of the characters. Interestingly, the promo focuses heavily on Harley Quinn and she seems to have got more footage when compared to Jared Leto's Joker himself, who just appears at the end of the video.
The clip very notably shows the whole gang and details about each of their characters. And The Joker shows up only in a brief glimpse at the end, which gives out nothing about his character or his involvement in the gang.
But it's Harley Quinn, portrayed by Margot Robbie, who stands out prominently and leaves fans to believe that she will have a major role in the film.
This could very well be true, as earlier speculations have hinted that the film will heavily revolve around Harleen Quinzel and will focus on her origin story. Recently, a series of leaked photos on the net revealed a logo of Ace Chemicals, which is actually the place where The Joker fell into a vat of chemicals and got his trademark white skin, green hair, and red lips.
But, contradicting reports suggested that David Ayer may delve deeper and use this set-up to narrate Harley's back story. Ace Chemicals could be featured as the place where Harley Quinn was born (just like in "Suicide Squad" comics). The story in the comics goes like The Joker tossed Quinn into the chemicals, which resulted in transforming her appearance in a similar way as his.
And it looks like, the trailer has confirmed this theory to be true as the clip shows Joker drowning Harley into a pool of chemicals.
Well, so will Harley Quinn have the last laugh? We will get to know it only when "Suicide Squad" hits the theatres on 5 August, 2016.