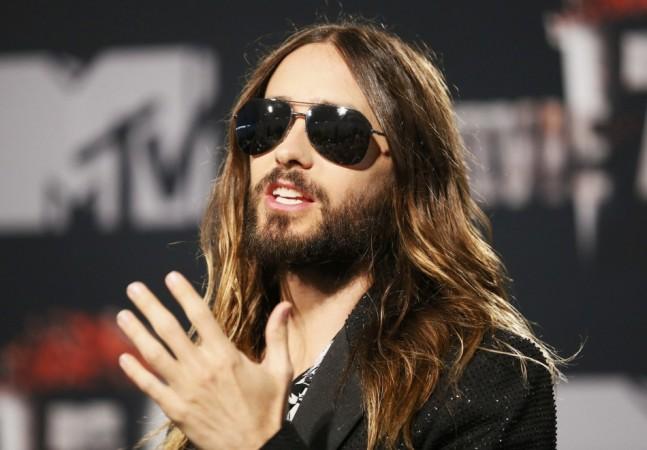 Jared Leto has recently shared a new image on Instagram. In the black-and-white picture, captioned as "Haircut. #2015," the actor seems to sport a new classy hairstyle.
The photo is reportedly from the actor's photo-shoot for GQ magazine in 2011 and it has led to speculations that he shared the photo, giving hint of his new look in the film "Suicide Squad."
Leto is yet to chop off his luscious locks. He has been sporting long hair since his "Dallas Buyers Club", but it is being said that makers of the "Suicide Squad" wanted a shorter hairstyle.
"Don't expect Leto's Joker to have long hair in Suicide Squad though. Leto shared a photo on Instagram, teasing the haircut he'll be getting in early 2015," says Batman News in its report.
The filming of the much anticipated DC movie will start in 2015 and it will follow the story of a bunch of villains who have come together to work for the government's high risk missions. They will reportedly be using their sharp brain and tactics for the benefit of the society. Along with Leto, the film also stars Will Smith and Tom Hardy.
Leto will play the popular character, Joker. He is bound to be compared to late Heath Ledger, who was immensely praised for playing Joker in "The Dark Knight." Meanwhile, Smith will play Deadshot and Hardy will be the group's leader, Rick Flag.
David Ayer is directing the film and he reportedly adores these DC villains.
"I love the passion [comic-book fans] have for these characters and these worlds. I think there's something incredible about the comic genre and technology has finally caught up with pen and ink to render these fantastic worlds in a way that feels believable and visceral to audiences. It's a secular religion in that regards," he told Screen Rant.