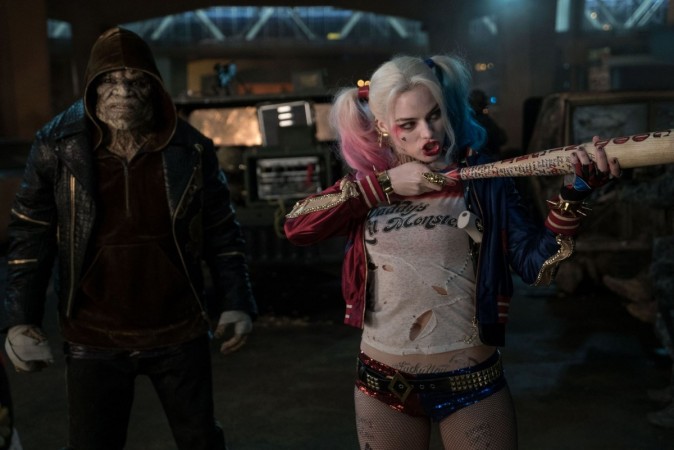 The behind-the-scenes stories of "Suicide Squad" seem almost as unusual and quirky as the film itself. During a recent interview, David Ayer -- director of the upcoming super villain team up flick -- revealed that he made his actors fight each other as part of the rehearsals.
Ayer told Yahoo that he used this method as a bonding exercise. "The rehearsal was very intense. It wasn't a normal rehearsal, we'd talk about their lives, their history, and really got them to open up as people to each other. I also had them fight. I had them fight each other. You learn a lot about who a person really is when you punch them in the face. It gets rid of a lot of the actor stuff."
Actor Joel Kinnaman, who plays Rick Flag, also added that being in one room, rehearsing the script and improvising "put everybody in an insecure and vulnerable position."
Meanwhile, Margot Robbie who will be seen as Harley Quinn in the film, also spoke briefly about her co-star Jared Leto's much-talked about performance as The Joker. And judging by what she has to say, it definitely looks like Leto brought the "funny."
"It's really interesting. Sometimes it can be awkward, sometimes it can be terrifying, most of the time it's just funny. I'm trying not to laugh, because he says such hilarious things. Jared's really funny, and terrifying, and just nuts. Absolutely nuts. It's really interesting to work with someone so method, because I haven't worked with someone doing that before."
"Suicide Squad" opens in theatres on Aug. 5, 2016.