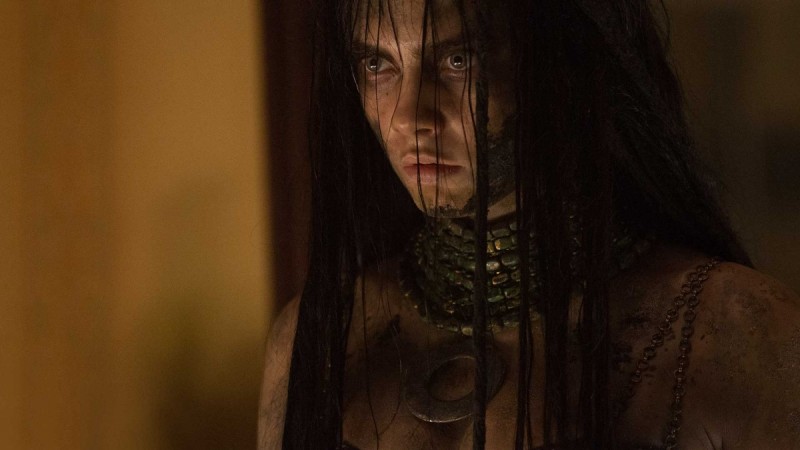 We all know that Warner Bros' upcoming film "Suicide Squad" is about a bunch of anti-heroes coming together to save the world? But as evil and twisted as they might be, they'll still need a villain to go up against in the film? And it looks like actress Cara Delevingne's character Dr. June Moone aka Enchantress will be one of the antagonists.
During a recent interview with W Magazine, Delevingne spoke about the audition process that landed her the role and the rather bizarre method she followed afterwards to prepare for it.
"I met the director, David Ayer, at a hotel in London on a dark and stormy night. He didn't tell me anything about the movie. Instead, he showed me pictures of these amazing, enlightened, powerful, but very evil women. He spoke to me about addiction and mental illness, which are things I find very, very interesting."
"The next time I met David was at his house in L.A. He asked me to read a scene from 'Who's Afraid of Virginia Woolf?' I love that play and had acted in it at school when I was 17, so I was excited. Somehow, when we were doing the scene, I became livid. I hadn't felt rage like that in years. And then I got the part!"
And if you thought that Jared Leto's reported method approach and antics to playing The Joker were crazy enough, you should check out what Delevingne did to get into the skin of her character.
"There still wasn't a script, but David asked me to go and try and find a forest and, if it was a full moon, get naked and walk through the woods with my feet in the mud, which I did. There wasn't a full moon, but I howled like a wolf. It would have been really funny if someone had seen me."
"Suicide Squad" is slated to release on Aug. 5, 2016.