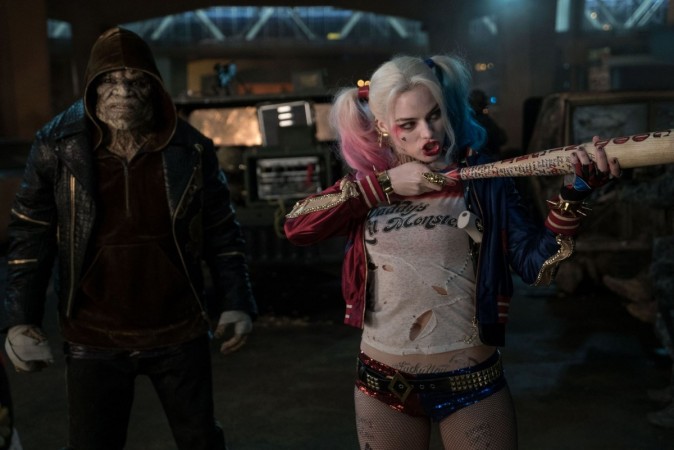 The release of "Batman v Superman: Dawn of Justice" and "Deadpool" created a huge wave, but now it can all be left behind as it's time to gear up for the next two big superhero releases of 2016 — "Captain America: Civil War" and "Suicide Squad." And it looks like fans continue to get some fodder in the form of new leaked images to speculate the plot of these upcoming movies.
We have enough and more official trailers and images from both the films, which give us a good sneak-peek into the plot of these films, but as we get closer to their releases, it looks like fans will have more dope coming their way. The latest comes in the form of images that have been released by USA Today.
The website has released a series of images from some of the most-awaited films of the year, but what caught everyone's attention were the images from "Captain America: Civil War" and "Suicide Squad."
The image from "Captain America: Civil War," which shows Steve and Bucky Barnes having got each other's back, reveals the real reason behind the reunion of former childhood friends, who had turned enemies.
The website quoted Sebastian Stan as explaining, "Bucky was always looking out for him when Steve was a smaller weak kid who needed direction and guidance. Steve's become the caretaking parent and Bucky is more of an unstable child now — someone who's really struggling to have more of a sense of identity and is totally lost and confused with who he is."
Meanwhile, the "Suicide Squad" images, which show the entire squad of supervillains lined-up, is backed by writer/director David Ayer's quote that explains why these bad guys deserve to be loved. "These people who are rejected by the world, who think they aren't good people, beyond just 'Hey, we're villains and we do bad things' but are really people who believe they are deserving of love and friendship," Ayer reportedly said.
"Suicide Squad" will be released Aug. 5, 2016. And, "Captain America: Civil War" hits theatres April 29, 2016, in the U.K. and May 6, 2016, in the U.S.